Course Details
Course Code: UKLM19CSE
Location: Online
Duration: 4 hours
Cost:
Qualification: Customer Service Essentials Lightning Skills Bundle
Further Details
Course Access: Lifetime
Exams Included: Yes
Compatibility: All modern browsers and devices
Approved Course: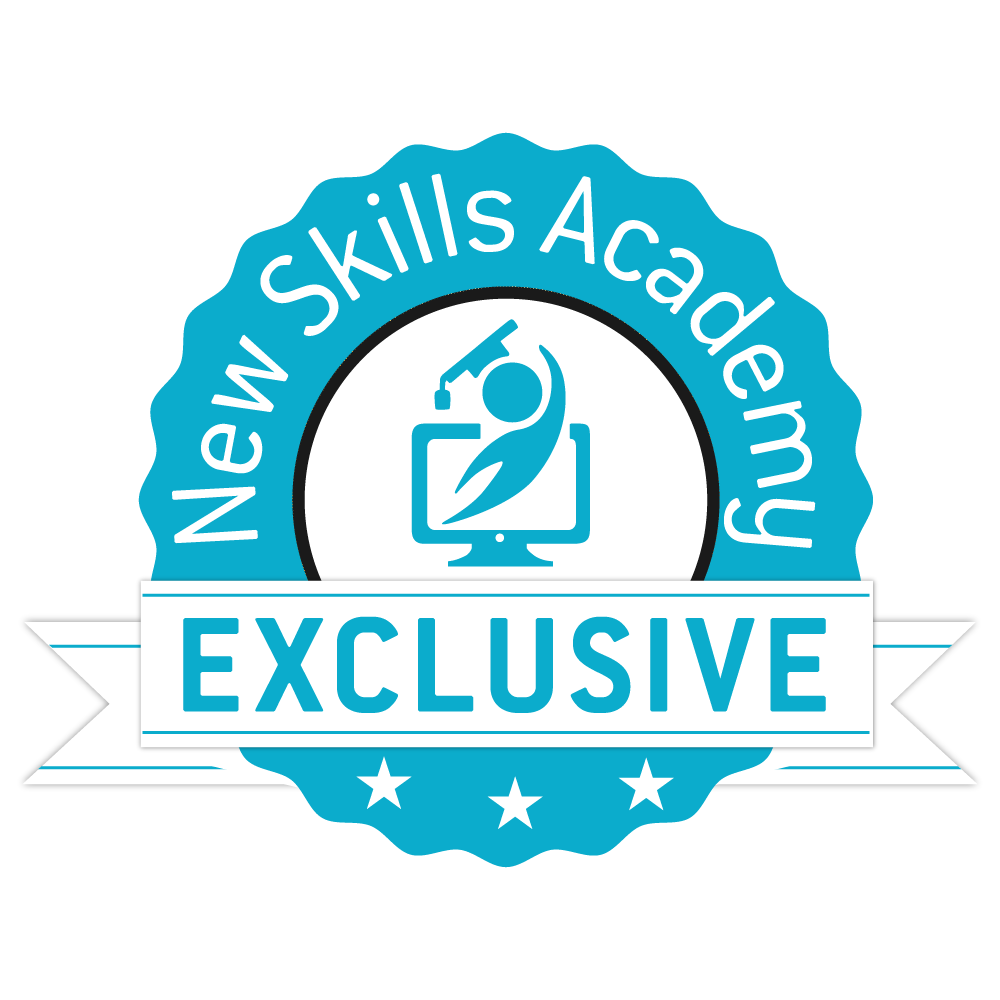 Includes the Following Courses
Customer Service Essentials Lightning Skills Bundle
In Customer Service Essentials, you will focus on transferable skills and ways to use and improve confidence and communication in the workplace. This course bundle is meant to be used before or as a complement to the Customer Services Pack 2. Each pack offers unique insights and interesting courses, all focusing on the topic of customer service. In this bundle, you will look at a wide variety of different customer service settings and applicable skills.
Most industries and job positions have to deal with the same group of people - customers. No matter what business you're in, it's likely that you have to deal with people at some point. Whether you're working with patients, customers or clients - customer service is an essential skill in all respects. Learning about creating and maintaining customer relations is one of the most impressive and all-inclusive skills to have on your CV and in your repertoire.
Customer service, in a nutshell, is the act of caring for a customer's needs and delivering service in a professional and respectful way. One of the biggest challenges of customer service is the simple fact that everyone is different, and businesses need to find a way to appeal to and satisfy everyone. Throughout this bundle, you will focus on the many ways that you can work on yourself in order to help your customer service abilities.
You Will Learn:
About the basics of communication. This is a skill essential in every aspect of life, whether it's in your social life or your work life. It's also an integral part of customer service. In this course bundle, you will learn about different approaches to communication and complementary skills like assertiveness.
About specific settings of customer service, such as on camera, at a helpdesk and through email. There are so many ways and mediums to communicate with customers and clients. This bundle aims to make you aware of the most common ones and how to master them.
Benefits of Taking This Course:
You will have access to eight courses, each dedicated to giving you a comprehensive understanding of a different Customer Service topic. By the end of this course bundle, you will be well-versed in several different areas of customer service.
This bundle is specifically organised to give you the best possible selection of Customer Service Essentials courses. It is designed to help you progress in your customer service skills and knowledge as quickly and efficiently as possible.
You will be able to improve on skills that you already have. This course bundle isn't just useful for people who are totally new to customer service, it's also great for anyone who wants a refresher on their knowledge, or a way to prove that they are committed to self-development.
You will be able to improve your CV upon completion of this course bundle. This can show potential employers that you not only have these skills, but also that you are dedicated to learning new things.
Course Modules/Lessons
Example Certificate

This certificate is to verify that
has successfully completed the
CUSTOMER SERVICE ESSENTIALS LIGHTNING SKILLS BUNDLE CERTIFICATE
on the
29th September 2020
Daniel Morgan
Head Tutor
New Skills Academy
How online learning can benefit you..
https://uk.trustpilot.com/review/newskillsacademy.co.uk
FAQ's
Who can take the Complaints Handling Certificate course?

Anyone who has an interest in learning more about this subject matter is encouraged to take the course. There are no entry requirements to take the course.

What is the structure of the course?

The course is broken down into 1 individual modules. Each module takes between 20 and 90 minutes on average to study. Although you are free to spend as much or as little time as you feel necessary on each module, simply log in and out of the course at your convenience.

Where / when can I study the course?

You can study the course any time you like. Simply log in and out of the web based course as often as you require. The course is compatible with all computers, tablet devices and smart phones so you can even study while on the move!

Is there a test at the end of the course?

Once you have completed all 1 modules there is a multiple choice test. The questions will be on a range of topics found within the 1 modules. The test, like the course, is online and can be taken a time and location of your choosing.

What is the pass mark for the final test?

The pass mark for the test is 70%.

What happens if I fail the test?

If you don't pass the test first time you will get further opportunities to take the test again after extra study. There are no limits to the number of times you can take the test. All test retakes are included within the price of the course.

When will I receive my certificate?

Once you have completed your test you can log in to your account and download/print your certificate any time you need it. If you would prefer us to post you a certificate to a UK address, there will be an admin charge of £10 (certificates sent internationally may cost more).

How can I pay?

You can either use your Visa, MasterCard, American Express, Solo cards or PayPal account to pay for the online course. Our site uses the latest SSL encryption to ensure your safety. All payments are handled securely by PayPal.

How long after payment can I begin the course?

You can begin the course immediately after your payment has been received. You will create your login details during the checkout process. We will also send you an email confirming your login details.

How long does it take to complete the Complaints Handling Certificate course?

We estimate that the course will take about 0.75 hours to complete in total, plus an additional 30 minutes for the end of course test.

How long is my certificate valid for?

Once you have been awarded your certificate it is valid for life. The certificate does not expire or need renewing.
What our students say ...
Learn with confidence
New Skills Academy work in association with industry experts including:

Get a Free Guide to Improve your Career Prospects
Subscribe to our weekly newsletter and we will send you our latest news and offers, as well as free copy of our informative guide titled: The Ultimate Guide to Career Intervention
Your information is important to us. We will not pass it on to third parties
Multiple Award Winning Courses