Anxiety and Depression Awareness Diploma
Anxiety and Depression Awareness Diploma Course
Anxiety and depression are two extremely common mental health conditions experienced by millions of British citizens. If ignored, the symptoms can worsen, disrupt our day-to-day functioning, and hold us back from living a happy life. The online course on anxiety and depression awareness aims to promote awareness of the causes, symptoms and interventions that can help treat these conditions.
Better awareness regarding anxiety and depression helps us identify and understand our insecurities, fears and negative beliefs. The strategies outlined in the course can empower you to move on and resume a normal life. In addition, the course describes how depression can affect one's life, the different types of depression and the alternative and self-help treatments that can help you or your loved ones.
What You Will Learn:
What anxiety is and how it can spur us on to performance and achievement
The deep connection between frantic, modern lifestyles, chronic materialism, job stress, excessive socialising and how to identify common triggers
The different causes for anxiety, including physiological, psychological and personality factors, and how the treatment varies according to the underlying cause
Different types of anxiety conditions such as panic attacks, GERD, OCD and PTSD, and the different symptoms associated with each type
The causes, symptoms and types of depression
Traditional therapies and medical treatments that can help someone suffering from depression
Alternative treatments, such as yoga, counselling, meditation and mindfulness
Benefits of Taking the Course:
Increasing our awareness about anxiety and depression helps us understand people who suffer from these conditions
You can use the strategies and therapies outlined in the course to identify triggers and take appropriate steps to help yourself or a loved one
The course is an ideal stepping stone for more advanced study
This course includes
24/7 Student Support
End of course certification
Lifetime access to your course
Compatible with modern devices
This is a bundle course, and contains the following courses:
Anxiety Awareness Diploma Course
Anxiety is one of the biggest mental health conditions experienced by thousands of British citizens every year. While anxiety helps us evaluate our responses to dangers and threats, it can turn into a problem when it becomes the norm rather than the exception.
The anxiety awareness course is designed to promote awareness regarding the nature of anxiety, the causes, symptoms and treatments. Self-awareness plays a crucial role in helping us understand our fears, insecurities and beliefs. In addition, anxiety awareness also empowers you to help loved ones. The causes, signs and treatments explained in the Anxiety Awareness Course will help you understand the condition in its entirety.
What you will learn in the Anxiety Awareness Course
The nature of anxiety and why we feel anxious about different events. You will understand how anxiety can help motivate and spur you on to achieve and how a chronic problem can deplete your self-confidence
There are a lot of connections between modern-day lifestyles and anxiety disorders. The fast pace, job pressures and frantic socialising can trigger perennial bouts of anxiety. You will learn to identify common triggers
There are several causes of anxiety, including psychological, physiological or personal reasons. The treatment for anxiety will vary depending on the cause.
Different types of anxiety disorders, including panic attacks, GERD, PTSD (Post Traumatic Stress Disorder), OCD (Obsessive-Compulsive Disorder)
The different effects of anxiety, including psychological, emotional and physical effects. You will learn how anxiety can progress from a mild and sporadic condition to a chronic or acute condition. You will also learn about the different ways in which anxiety can manifest itself in physical ways
The causes, symptoms and treatments for GERD or Generalised Anxiety Disorder
Causes, symptoms and treatments for panic attacks
The causes, signs and treatments for social anxiety as well as anxiety at work
How to care for a loved one who suffers from anxiety
Psychological therapy (CBT) and different medications to manage anxiety
Alternative treatments for anxiety, including mindfulness practices, yoga, meditation and counselling. You will also learn about how hypnosis can help people help themselves
The different centres and clinics in the UK that offer guidance, assistance and treatments for anxiety
Benefits of taking the Anxiety Awareness Diploma course
Increasing our awareness about anxiety, its causes and effects helps to understand people who suffer from the condition
Whether it is for yourself or a loved one, you will be in a better position to identify triggers and manage the condition better
Understanding the nature and effects of anxiety prevents us from trivialising the harrowing experience of another person; we are able to appreciate what they are going through
We are able to perform better at work without insecurity or worry
You are able to enjoy higher levels of self-confidence and self-esteem
By learning how to manage anxiety, you can help yourself and others live a happier, peaceful and more fulfilling life
The Anxiety Awareness course helps you become familiar with different therapies, self-help techniques and holistic treatments that help treat and manage anxiety effectively.
Introduction to the Depression Awareness Diploma Course
The Depression Awareness Diploma course will give students the opportunity to learn about this common mental health condition. The course is filled with information that is not only appropriate for those who have depression and want to learn more about it, but also for those who know or love people with depression, and how their loved ones can best be helped. This is also an excellent course for anyone who is interested in getting into the counselling or psychology field. Depression is not easy to treat, and there are a number of methods that can be attempted after a diagnosis has been made.
This course explains all of the traditional treatments for depression, as well as alternative and self-help treatments. Additionally, the course explains the different types of depression, how depression affects one's life, and what events or actions might trigger depression. This course is an online training course that allows students to study when it is convenient for them. Many who take this course remain working their full-time job, which allows them to not only achieve the goal of learning more about depression, but also allows them to stay on top of their responsibilities. Those who take the depression course can access the material from any device that can connect to the internet, and online support is available during the training. When completing the course, you will take a test, and upon passing, will receive a diploma that can be printed at home. We can also send a copy of the diploma to you for a fee.
What You Will Learn
The depression diploma course has been created to give people a full overview of the mental health disorder. The information learned in the course will help in both personal and professional situations. This course covers:
An introduction to depression
The causes of depression
Depression myths
The symptoms of depression, including social, physical and psychological
The different types of depression
How to help someone with depression
Traditional depression treatments
Alternative depression treatments
Self-help for depression
How to identify the triggers of depression
Lifestyle changes that can benefit depression
Life after depression
Resources in the UK to help one cope with depression
Benefits of the Depression Awareness Diploma Course
There are several benefits of completing the depression course online. These are:
The opportunity to study wherever you wish and at any time, even at home, after work or in your lunch break.
The option to study at a pace that is easy for you, as there is no set time limit for the course.
The ability to study from any device that connects to the internet, including tablets, mobile phones and computers.
A course structure that is easy to understand, thanks to the small modules.
Available online support, when required.
A full, detailed syllabus, which ensures that you get all of the knowledge required to understand depression and to support those who have depression. This can be used in both your professional and personal life.
Improving work and volunteer prospects, especially when working in the psychological field.
Affordable pricing.
A certified diploma that is recognised in the industry.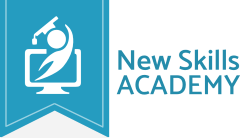 ID: YDFT67YHJ
certificate
of achievement
This certificate is presented to
Your Name

For completing the
Anxiety and Depression Awareness Diploma
on 21st November 2021
Selena Hurford
Selena Hurford
Course Tutor

Daniel Morgan
Daniel Morgan
Head of Academy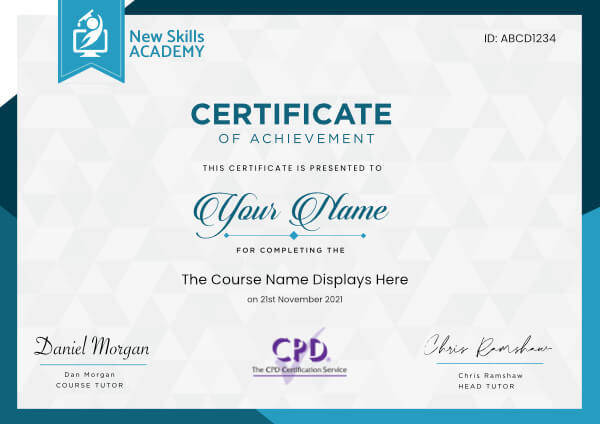 As a teacher I have experienced working with children with a range of learning and physical abilities. This course helped consolidate my knowledge and understanding gained during my 12 years of teaching and working with SEN children. It also added knowledge about the various diagnoses and categories and how to recognise them to support children's learning.

I found the course easy to navigate, informative and I enjoyed the learning experience. In the future it will help me to think of the children in my care and how best to support their learning needs to achieve the best they can. I hope to someday specialise in working with children with SEN.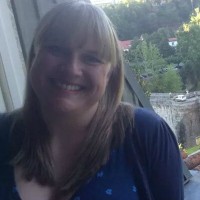 Rebecca Dobson
I passed my admin course. It was very clear, so I found it so easy to understand and take in all the information. Thank you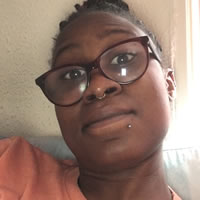 Janet Nantomah
I am on the 4th module and so far I have to say I am really enjoying it.
I have already learnt so much that I never knew before about the human body.
I started this course because I am currently getting into health and fitness to make a better life and future for myself and so I know what is right and wrong when I exercise or with what I am putting into my body.
The layout is really easy to understand and follow, the questions at the end of each module is really helpful too as refreshes what you have already read and learnt. Overall, I am pretty addicted to the course and getting through it quick. Definitely worth the money.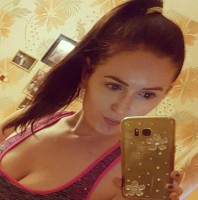 Michelle Paddick
This short course about dyslexia is well worth the money. I am a fully qualified dyslexia specialist who teaches full time. I saw this course and thought it would be a good idea to ensure my knowledge and strategies were current. This course is thorough, packed with facts and useful interventions and is easily manageable. It fulfils its brief and would be extremely useful to teachers and TAs working in school who wish to increase their knowledge of SpLD and how to support children effectively. The course reinforces prior knowledge and gives food for thought and discussion. The time indicators for each session are reasonably accurate and allow you to plan your studying and feel that the course is manageable around other commitments. There are some points which feel incomplete or slightly simplified but one can always find further literature and articles to extend one's understanding. I recommend this course.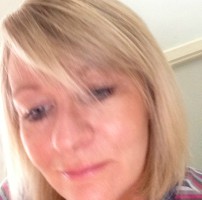 Carolyn Bettesworth
Absolutely amazing course.. I had so much fun learning with New Skills Academy. This course was so informative, set out really well and I learned so much. It was great that with two young children under 3, I still managed to learn and pass my course that I'm so happy about.

Also fantastic that for a small fee I am having my certificate sent out to me which is a great option for me. All that's left for me to do now is practice practice and practice. New Skills Academy have given me the confidence to start my venture as a Face Painter. Thank you so much. Amy xx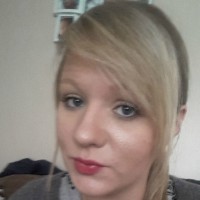 Amy Hewson
For me, as a current employee in Human Resources, this HR Management Course was an excellent opportunity to get more insight of the industry and my job role. The course provided with a lot of relevant information that I could relate to in my job role as well as find ideas that I would be able to adapt in my workplace. I am keen on sharing my knowledge and implementing these new ideas in order to help our company achieve success. Would highly recommend this HRM course to people desiring to join Human Resources as well as the ones already working in the industry as everyone will be able to obtain something that will help them develop as a worker, a person and a future HR Manager!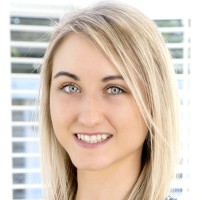 Sandra Zinkeviciute
https://uk.trustpilot.com/review/newskillsacademy.co.uk

All New Skills Academy Students Are Eligible for an XO Student Discount Card
GET YOURS NOW
Why you should study with us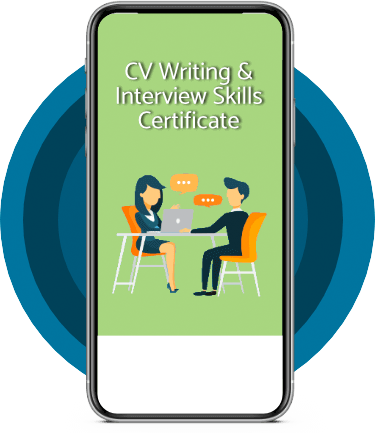 Get a
FREE

Course

Sign up to our newsletter and get access to the Interview Skills and CV Writing Certificate course for free!
Simply enter your details below and we will email you access to your free course!
What our students say about us...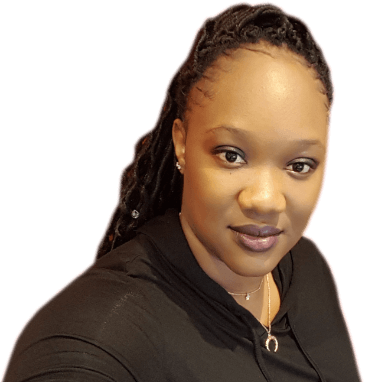 Omg im so excited, over joyed and all the good stuff that comes to mind! Wonderful experience doing lessons with New Skills Academy. I look foward to doing more courses with them. I hope this will encourage others to come on board and refresh your minds or to learn something new, it's a win win situation. I want to thank New Skills Academy so much for making this as simple as possible for me.
Shari Anderson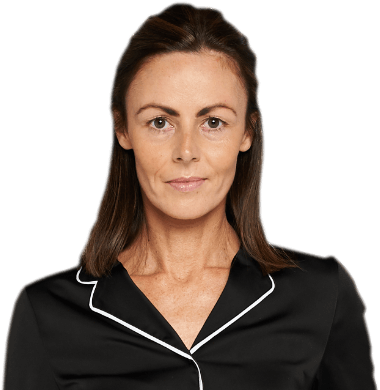 Wow what an incredible insight for the start of anyone's journey in property. This course gives you so much information and there are tests and questions on each of the modules. The course is very easy to follow and well laid out. You can actually make notes on the pages of each module using the notes tab! I am very excited to say that I passed and I only spent one week on this course. I will print all the PDF information and keep it in a file with my certificate. I feel very confident for my future plans now I have completed this course.

Nichola Anderson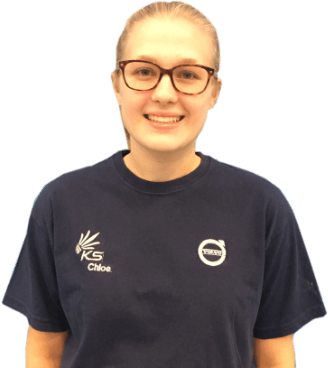 Lovely course for people who want to know the basics and of sign language. It's has helped me to get more of an understanding and will greatly benefit me in my workplace. So easy to pick up and the videos were easy to understand. Would definitely recommend to anyone.
Chloe Hambly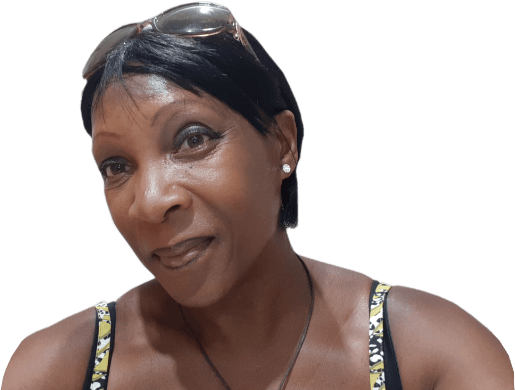 Fantastic course! Well-presented and challenging with frequent assessments. I feel a serious sense of accomplishment having not studied for over 30 years! Videos that accompany each module are carefully thought out and informative. Am so impressed with this course, have now signed up for 3 other courses and recommending New Skills Academy to everyone!
Marva Hudson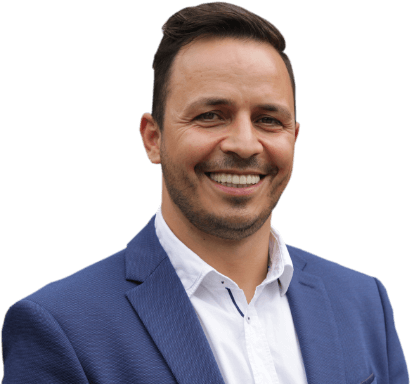 Excellent course, well explained and easy to understand. The course can be done at my own pace and is available on various devices. The layout of the course was excellent and the notes options is very good. The content is perfect and well structured, making it easy to understand and follow. I will definitely be taking more courses in the future.
Luis Costa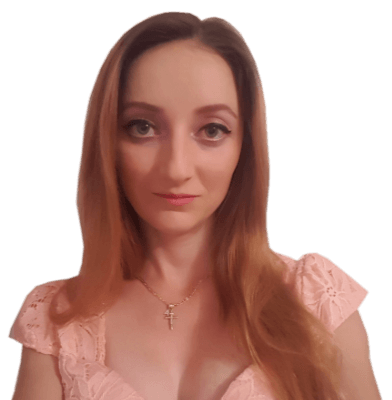 Very interesting and helpful course. I ve learned a lot of interesting things about make up and the tutorials were very helpful and easy to understand. I really reccomend this course for everyone who is passionate about make up and wish to develop their skills and make a career from their hobby.
Nicoleta Lucaci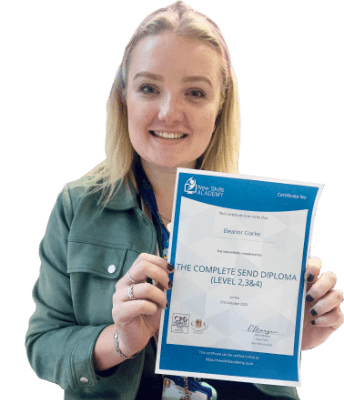 It was an eye opening course that was flexible and easy to access. I was able to complete it from the comfort of my own home whilst also having the tasks to complete which enabled me to check my knowledge. I know feel much more confident in my field of work and really enjoyed doing it.
Ellie Clarke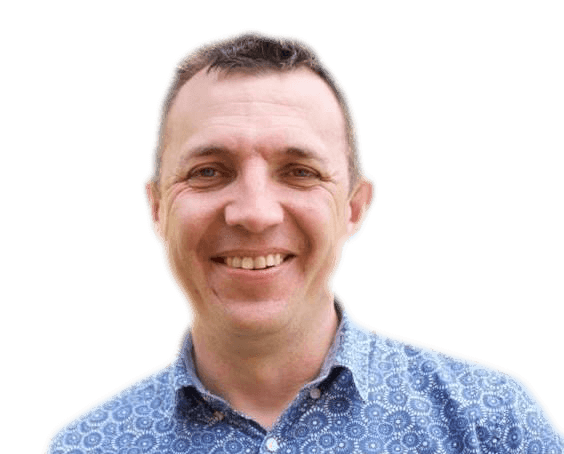 The course was clearly set out with helpful end of week tests which built my knowledge. Being dyslexic I found the course was set out in an easy to understand way. I was able to pass the test on my first attempt. The downloaded pdf are a useful resource that you can keep forever. Looking forward to the next course
Ross Dunsten