The Complete Teaching Assistant Diploma
The Complete Teaching Assistant Diploma Course

5 Courses in 1 - CPD Approved
Have you dreamed of being a teacher or do you have a passion for working with children? Our teaching diploma course can provide you with a great online education experience with five courses rolled into one for added convenience.
Our online course is compatible with all devices, which enables you to study at any time based on your availability using any device you feel comfortable with, whether it's a computer, laptop, tablet or smartphone.
Introduction to the Complete Teaching Assistant Diploma
The teaching diploma provides you with 82 information packed modules that takes approximately 40 hours to complete.
The course gives you a lifetime access to the modules so you can refer back to the modules as and when you need to. During your studies you enjoy online support at all times. This diploma is CPD approved to give you complete peace of mind.
What you will learn
This course comprises of five separate courses which provide you with the knowledge and skill you need as a teacher in the modern UK school. The modules will teach you the following:
SEN Diploma - CPD Approved
Introduction to Special Educational Needs.
The history of SEN. In this module learn the definition of special educational needs.
Understand constructivism in the classroom and know your role as a teacher.
Know the SEN Code of Practice. Get to understand it, know the key points and how to implement it into your classroom.
Get an understanding on SENCO.
Learn the different types of needs. Get a good understanding on how to manage severe learning disabilities in your classroom along with identifying different physical disabilities.
Learn how to manage your time effectively, understand the consequences of bad behaviours and recommended methods for teaching social skills.
Understand physical difficulties, sensory difficulties, cognitive impairments and so much more.
Learn essential tips on dealing with children with autism and how to interact with them and help them learn in your classroom.
Know why it's so important that you have SEN knowledge.
Understand how to identify special learning difficulties.
Understand how to manage anger.
Gain valuable teaching approaches and strategies which you can incorporate into your classroom.
Know the educational outcomes and your responsibilities.
Teaching Assistant Diploma - CPD Approved
Learn how to train as a teaching assistant in the United Kingdom.
Get a good understanding of schools as organisations.
Learn how to support the development of students.
Identify the best ways to support the school and the teacher.
Tips to apply learning activities. Understand what activities will help with critical and creative thinking.
Understand the best ways to teach numeracy skills.
Learn about information and communication technology in the classroom.
Understand the importance of play and learning.
Learn how to support students with special educational needs.
Identify how to determine students that are gifted and talented and how to work on this to help them be the best they can be, embracing their gifts.
Determine how to work with children who do not speak English as their first language.
Tips on how to engage in personal development and manage behaviour at all times.
Learn how to get parents involved in their child's learning.
Know how to lead in extracurricular activities.
Autism Awareness Diploma - CPD Approved
Introduction to Autism
Learn what conditions are related to autism
Gain an understanding of the autism spectrum
What challenges young people with autism have to deal with
Learn about the main causes of autism and how it is diagnosed
ow people on the spectrum communicate
Understand autistic behaviour patterns and setting limits
Learn about the myths and theories connected with autism
The different approaches used to treat and assist people with autism
The importance of encouraging autistic children to socialise
Best practices when dealing with autistic individuals, whether at home, school or in the community
Organisational systems to help an autistic individual
Important ethical and legal considerations that must be made when working with people with autism
How to increase awareness about autism spectrum disorders
ADHD Diploma - CPD Approved
Introduction to ADHD
How a child with ADHD acts within a family and how parents can deal with the condition
The symptoms to look out for and how to get a diagnosis
Gain an understanding of how ADHD affects a child
How ADHD affects a child in their adolescent years and how they can move forward into adulthood
The latest research on adults with ADHD and how to get treatment
Medication used to treat ADHD and the alternative therapies available
How parents can seek help for their child
The challenges faced by someone with ADHD and those around them
Common misconceptions regarding ADHD
The future for someone with ADHD
Examples of success stories of those with ADHD
How to help someone with ADHD
Advice on where to get further help
Dyslexia Diploma - CPD Approved
Gain an understanding into what dyslexia is
The symptoms and causes of dyslexia
How dyslexia is diagnosed
Learn about the different types of dyslexia
Understand how dyslexia affects the learning of phonics
Why individuals struggle with writing and spelling
Learn techniques for improving speaking skills
What difficulties are associated with dyscalculia
How dyslexic students can learn science subjects
Learn about the Multi-Sensory Structured Language method of teaching
Learn how to cope with dyslexia in the workplace
Understand how other conditions are often seen with dyslexia
Find out about the treatments used to help with dyslexia
Why and when dyslexia can be classed as a disability under the law
Course Benefits
There are numerous benefits to taking this Teaching Diploma course. The advantages are as follows:
Fast track your career.
Boost your knowledge and skill.
Study at your own pace. You can complete the course full time or part time depending on your schedule.
Enjoy online support throughout your studies.
Get five courses combined into one at an affordable price.
Take advantage of the lifetime access to the modules for future reference.
Study modules online and with any device linked to the internet.
CPD Approved.
Industry recognised certification on successful completion.
Download and print your certificate immediately on completion.
Gain valuable insight and knowledge you can start using in the workplace without delay.
This course includes
24/7 Student Support
End of course certification
Lifetime access to your course
Compatible with modern devices
PLUS - Access to the exclusive New Skills Academy Study Group!
This is a bundle course, and contains the following courses: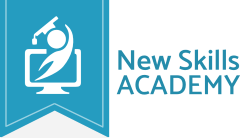 ID: YDFT67YHJ
certificate
of achievement
This certificate is presented to
Your Name

For completing the
The Complete Teaching Assistant Diploma
on 21st November 2021
Selena Hurford
Selena Hurford
Course Tutor

Daniel Morgan
Daniel Morgan
Head of Academy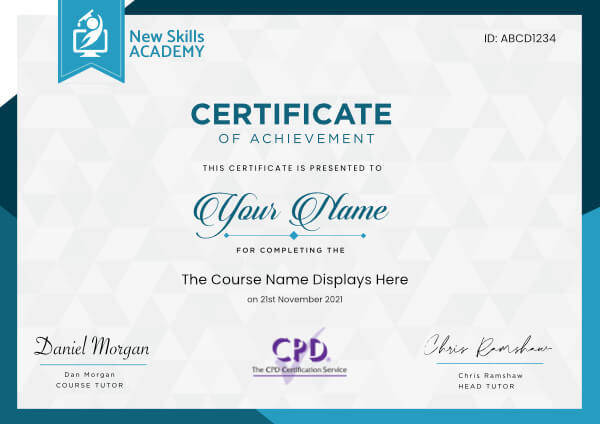 What our students have to say...
Now on my way to my career
Excellent course. I enjoyed doing this course and I highly recommend it to everybody. Thank you very much. Very helpful online teachers there 24/7 would do another course in a blink of an eye, easy set up and very helpful, now on my way to my career. Happy me.
Diana Dixon - Deal
Will give you all the information you need to be able to pursue the career of Teaching Assistant
This is a fantastic course, it is incredible value for money and it will give you all the information you need to be able to pursue the career of Teaching Assistant. Being able to do it all in your own time makes it a lot less stressful if you're trying to fit it around work and life in general and the addition of worksheets throughout helps you see which areas need improvement before you take the final test.
Jack Whitcher - Swindon
I really enjoyed the course
An amazing opportunity to improve my skills and easy to access. I really enjoyed the course! I think it s an excellent way to learn and improve yourself. Thanks to this amazing course my self-esteem is growing up and I feel capable to start a new job and a new life. Constantly I am studying and I hope to be successful in the future.
Grazia Marino - Manchester
Very affordable and exactly what I was looking for
This is a fantastic course, it is incredible value for money and it will give you all the information you need to be able to pursue the career of Teaching Assistant. Being able to do it all in your own time makes it a lot less stressful if you're trying to fit it around work and life in general and the addition of worksheets throughout helps you see which areas need improvement before you take the final test.
Michelle Franklin - Havant
This course is very well written and understandable
I decided to change career and few of my friends did similar on line courses and now work as teaching assistants. This course is very well written and understandable.There is a lot of important information,all the chapters are well proportioned and enjoyable to read and understand. I really liked worksheets on the end of modules which give you chance to summarise all the important parts in each module.I can recommend this course to anyone who would be interested in becoming teaching assistant.
Zuzana Duru - London
I recommend for everyone who wants broaden their knowledge
I my opinion it is the best idea for people who working full time. You can start anytime you want, all files you can keep to learning. You are boss yourself:-) The platform is available anytime, I can back to module if I forgot something. I recommend for everyone who wants broaden their knowledge.
Aleksandra Szczepaniak - Leicester
I have access to this information forever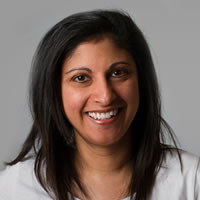 A brilliant course which was very informative and I really enjoyed it. Very difficult test at the end so you do really need to read through every module to do the test and pass it. I will be recommending it to all my friends for sure. The bonus is I have access to this information forever. So I can revisit it anytime I like, how great is that??? I think its amazing personally.
Jay Harper - Lichfield
Packed full of very helpful information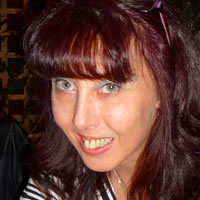 This course is very comprehensive. It is packed full of very helpful information to aid the Teaching assistant to use his or her skills and knowledge to the full. If this course is being taken by those who have no knowledge of being a TA, then in my honest opinion they would certainly know about the role when they finish. I do like the online tests at the end. It does make you think and definitely reinforces what material has just been read. It is also an incentive when seeing a 'grade' to realise how much has been taken in thus encouraging enthusiasm to proceed to the next module. In all I would say that this course is certainly worth doing, I'm enjoying it and what it has to offer.
Samantha Morgans - Ipswich
Highly recommended study material
To be honest I was sceptical at first. There are many online courses to choose from but what intrigued me the most about this course is the number of modules (22 of them). This appeared to be more detailed than others. The reason I took this course is because I started a new role as a support tutor for a large training company. I already had some experience in working with learners who had special needs and learning difficulties but wanted more in-depth knowledge and tips to support my delivery. I also wanted to know more on the legal of side of SEN too. I took the plunge and have been pleasantly surprised on how well it's been written and presented in manageable bite-size chunks. I was planning to study about a couple of hours a night but once I started I found it difficult to stop. It took me about 3 days to complete. The information is comprehensive but manageable. You can tell the person/persons who wrote this have a passion for supported learning and give practical strategies to support SEN and care about their sector and want to share their passion. Highly recommended study material. :-)
John Grover - Byfleet
Manageable modules for learning
The course covers all the necessary aspects of SEN education, and is produced in manageable modules for learning. In terms of value and content, I would rate this as one of the best online diploma courses.
Ainsley Nugent - London
It's brilliant !!!!
I was worried that I wouldn't be able to manage this my course and work. But to my surprise and comfort this course is set out so well I find I'm enjoying learning again and look forward to putting my studying into practice in my future job role....it's brilliant !!!!
Marie Whitfield - Birmingham
Worth every penny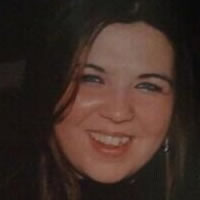 A fantastic start for a new SENCo or a nice refresher for one who has been around for a while, worth every penny and has helped immensely!
Leanne McMahon - Berkshire
Really helped me pursue my teaching career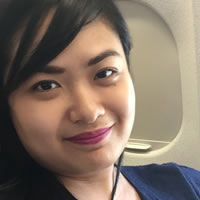 The SEN Diploma really helped me pursue my teaching career here in London. The course is very easy to understand and very friendly. It lets me go back to my previous module if i want to re-study again. Overall rating is Excellent! Thanks SEN Diploma for giving me a chance to study on my own time at a very affordable price!
Christine Kim Grace De Guzman - London
This is an amazing course. Easy to follow and understand.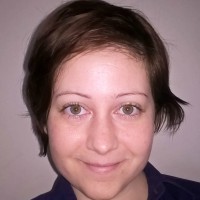 This is an amazing course. Easy to follow and understand. I am working with children already and I wanted to do a SEN course to extend my knowledge and able to work with a wide range of children including those with special needs. This course has twice the modules as an average SEN course, so it provides great knowledge in the subject. And this is perfect as it's CPD accredited course. And the price was just unbelievable!! The course has email tutor support and lifetime access to the course material which is brilliant for a mum, who is working currently as a volunteer to gain work experience.
Andrea Piesiur – Gravesend
I enjoyed the learning experience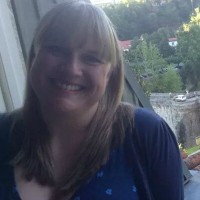 As a teacher I have experienced working with children with a range of learning and physical abilities. This course helped consolidate my knowledge and understanding gained during my 12 years of teaching and working with SEN children. It also added knowledge about the various diagnoses and categories and how to recognise them to support children's learning. I found the course easy to navigate, informative and I enjoyed the learning experience. In the future it will help me to think of the children in my care and how best to support their learning needs to achieve the best they can. I hope to someday specialise in working with children with SEN.
Rebecca Dobson – Chelmsford
Not only was it super value for money, but really easy to use and work with.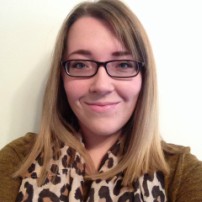 I had looked at a lot of different courses like this to help my CPD as an NQT. Not only was it super value for money, but really easy to use and work with. Having the opportunity to print or PDF information means I can keep any work as evidence. I have been very impressed with this course and will defiantly look to complete similar courses soon.
Kim Hudspith – Blyth
Great course, lots of really good information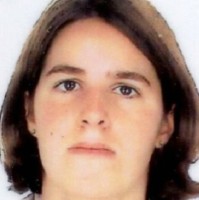 Great course, lots of really good information which I could take my time over reading and making notes. I could then understand and learn through the content. It has definitely already helped my teaching and will continue to be a source of reference.
Harriet More - Bath
Has taught me so much about the Autistic spectrum disorder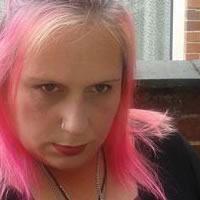 I have enjoyed doing this course, it was full of excellent information and has taught me so much about the Autistic spectrum disorder. I will be able to use and implement what I have learnt in my job as a teaching assistant, I would recommend this course to everyone as I believe everyone should have the awareness I know have of people who have Autism. I had done a fair few online courses to help me be a better teaching assistant and this has to be one of the best courses I have taken and I plan on doing more courses on this site as they are value for money.
Maya Davies - Coventry
This is a fantastic course! I really enjoyed it.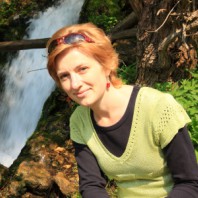 This is a fantastic course! I really enjoyed it. The most useful module is about working with autistic children. There are lots of tips how to deal with autistic behaviour! This course really helps me in my work as a support for the 4-old autistic boy in a nursery. Every day I use an imaginative role play to develop his social skills. It really works! This course also increases my knowledge about autism and other related conditions. Thanks to all modules I could increase my English terminology about autism as well (I am Polish). I can recommend this course to all people who are interested in autism! Thank you very much for this course.
Monika Dudek – York
There was no pressure on myself and progressed at my own pace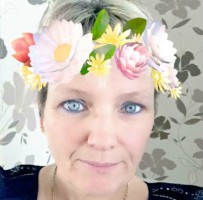 My son has Aspergers Syndrome, so when this course Autism Awareness Diploma came up with 90% off just after Christmas, I thought I would like to do it. There was no pressure on myself and progressed at my own pace, the course is very informative with lots of hints and tips. The process of going through the Modules and assignments was also very easy to do. The cost of the course was expensive if I hadn't had 90% off. I wouldn't hesitate in recommending New Skills Academy courses to other people for their informative and ease of usage. I really enjoyed it.
Dawn Hughes – Mold, Wales
https://uk.trustpilot.com/review/newskillsacademy.co.uk

All New Skills Academy Students Are Eligible for an XO Student Discount Card
GET YOURS NOW
Why you should study with us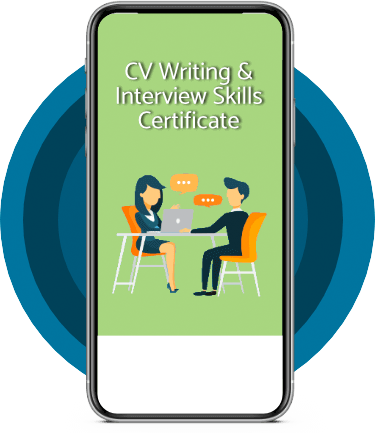 Get a
FREE

Course

Sign up to our newsletter and get access to the Interview Skills and CV Writing Certificate course for free!
Simply enter your details below and we will email you access to your free course!
What our students say about us...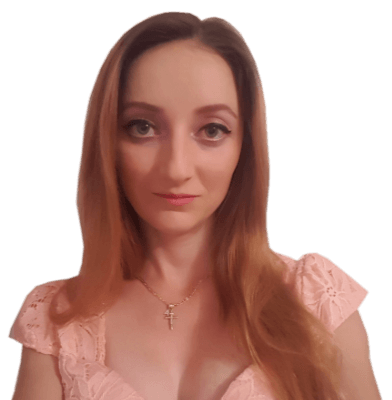 Very interesting and helpful course. I ve learned a lot of interesting things about make up and the tutorials were very helpful and easy to understand. I really reccomend this course for everyone who is passionate about make up and wish to develop their skills and make a career from their hobby.
Nicoleta Lucaci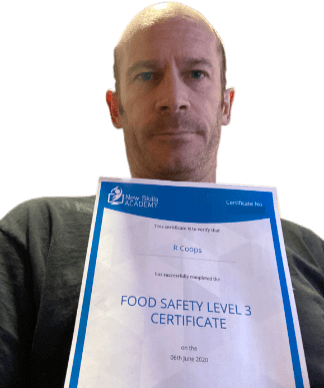 Yet another well laid out course. This is my 3rd course so far with New Skills Academy.
More than likely will be back for another one soon. This course was enjoyable to do, and I learnt a lot and passed first try. My certificate will be up on the wall soon.
Rob Coops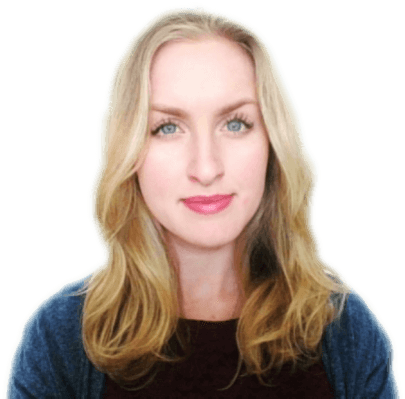 I found this course incredibly useful, as it provided me with practical knowledge which I can implement in my role as a Support Worker. The videos were clear and concise, and the downloadable worksheets reinforced what I had learned as I was able to put pen to paper. Overall, a fantastic course for a great price! I am looking forward to taking on my next one.
Teleisha Harley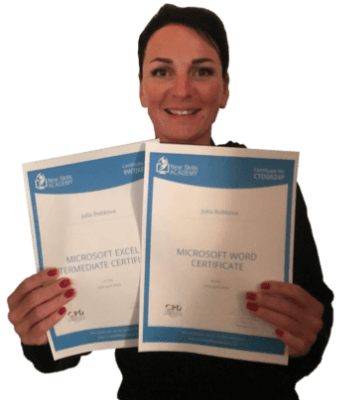 This is a great course for any level of knowledge. Very easy to navigate, great practical tasks and explanations are very clear. You can revise any module with no problem. The test wasn't too hard if you completed every module. It may be handy to make some notes before you start. Overall I'm very happy with my choice. Thank you New skills for my New skills :)
Julia Bobkova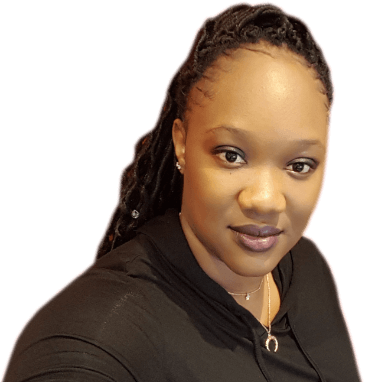 Omg im so excited, over joyed and all the good stuff that comes to mind! Wonderful experience doing lessons with New Skills Academy. I look foward to doing more courses with them. I hope this will encourage others to come on board and refresh your minds or to learn something new, it's a win win situation. I want to thank New Skills Academy so much for making this as simple as possible for me.
Shari Anderson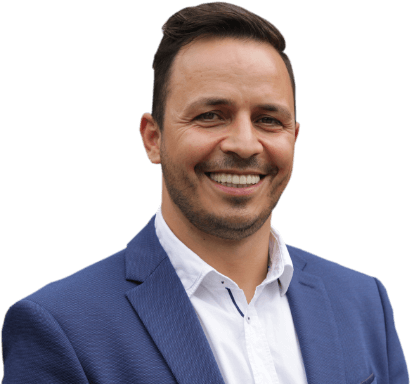 Excellent course, well explained and easy to understand. The course can be done at my own pace and is available on various devices. The layout of the course was excellent and the notes options is very good. The content is perfect and well structured, making it easy to understand and follow. I will definitely be taking more courses in the future.
Luis Costa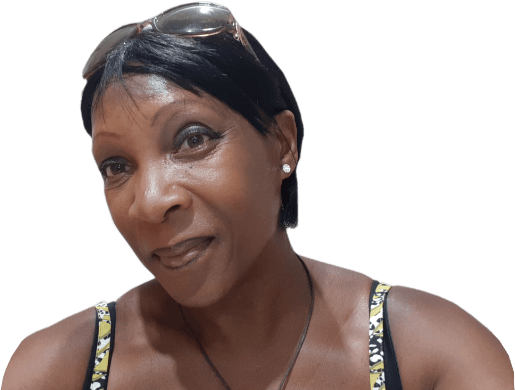 Fantastic course! Well-presented and challenging with frequent assessments. I feel a serious sense of accomplishment having not studied for over 30 years! Videos that accompany each module are carefully thought out and informative. Am so impressed with this course, have now signed up for 3 other courses and recommending New Skills Academy to everyone!
Marva Hudson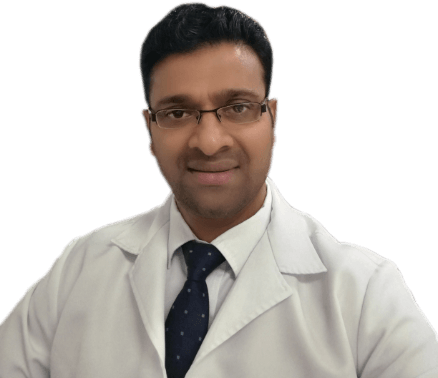 I am a doctor. This course is well organized, covering all areas of CBT. The videos and practical tips are very helpful. All the modules are arranged with good explanations and examples. Also each module consists of quick test and assignment which enables you to gain knowledge. Finally I would like to thank the New Skills Academy team.
Dr. M. Arshad