W
hat do you do when you want to learn something new? Call your local college to request a course brochure or tap your course topic into a search engine?
Chances are, if you can work an internet browser, you'll search for information about courses online. It may not be directed towards studying online in the beginning, until you notice it's possible because of the enormous amounts of subjects covered with e-learning. Some are offered through colleges, and others are specifically from online course providers.
Those can be accredited learning courses or non-accredited learning.
The difference between the two is that non-accredited e-learning courses only offer a certificate of completion, or nothing at all. The ones that offer no certification are for your entertainment purposes only.
There's no guarantee you'll learn anything. Accredited courses have the backing of educational organisations that serve to validate the authenticity and the value of the information being provided. Student knowledge tests are generally a requirement to ensure students understand what the course is teaching, assuring employers hire knowledgeable staff. With that in mind, it's fair to say when you're searching for a course online that's designed to propel your career, you want the ones that are accredited because those are the ones with the most relevance to employers. They help ensure they are hiring candidates who haven't just done a course on an open learning library requiring students to watch a couple of lectures on YouTube then call the learning complete.
Accredited courses get recognition, enhance your CV, and can be used as complementary skills as well, giving your CV that quick touch up to improve your relevancy for any job role. Aside from this, the 5 reasons for choosing e-learning over traditional classroom learning are:
You aren't "as" committed
It would be untrue to say that choosing to study online requires no commitment.
It requires less, but you do need to be committed. What is meant by less is that you aren't committed to attending college classes at specified hours and, on some courses, you don't need to attend an accredited training centre to sit any tests throughout the course, or an end of course evaluation. That does depend on the course though because there are some areas where you are required to attend an assessment centre.
If you want to study online without any appointment commitments, check with the course provider that tests can be done online and don't require attendance to participate. Most local colleges offer e-learning courses, but, for certification, attendance in part may be required for test purposes.
It is easier on your bank balance
To study an undergraduate course in England, it is estimated to cost around £6,000 per year (before any grants are taken into account).
This is for a Degree course though.
There are many industries where a Degree isn't required and a Diploma or Certificate can be enough to get yourself into an entry-level position. Using the online route, you can gain Certifications and/or a Diploma in many fields, which can then be used to show recruiters that you're knowledgeable in the topic they need you to be.
You will notice in many job descriptions that the wording for the qualifications does not always list the exact type of qualification. Instead, it will just state that applicants are required to be educated to a standard level and have an understanding of x topic, or certified in whatever the topic is. Going down the e-learning route could save you thousands, especially if it's only being used to outperform other candidates for jobs that don't require specific qualifications for entry. This is the case where employers provide training on the job.
Applying for jobs with training provided when you already have the training is cost saving for employers. And it means they can put you to work faster than all other applicants with no training. It is a smart move to get a better education than your competition.
A fine balance between work, family and life in general
It is a crazy busy world, so it's hard to flat out say that you will attend college at the specified hours, work a part-time job to cover the fees, juggle family and work life with student life, and still have the energy left to manage the household finances.
The anytime, anywhere appeal of e-learning is enticing. But, it's not suited to everyone. If you can't self-direct, it's easy to get bored of the learning, open a new tab to play games or watch catch-up TV, and generally get fed up with the course and decide to drop it.
Free online courses tend to experience high dropout rates because there's no commitment to get started. The learning styles covered in free routes don't often cater to varied learning styles and may only involve reading with very little done in the course design to encourage people to stay the course.
The difference with investing in self-directed study is that students are committed straight away, and so too are the course providers because they're behind the scenes working the magic into the course, making it appealing, engaging and interactive to encourage and motivate students from beginning through to completion.
Without the presence of classmates, it can feel like you're studying alone, so it's crucial to know that there is support there if you need it. In terms of when to study though, that's entirely up to the learner. There's no point in signing up to study a course if you lack the motivation to follow through.
Faster certifications are possible
It is possible to complete e-learning courses faster because they are self-directed. However, that's only possible if you have the time available to commit. Some people find it advantageous to study fast and get certified, whereas others are more content taking things at an easier pace.
The majority of online training providers do not put time restrictions in place for completion. Some will specify a duration of study, but for the most part, open learning is open always.
You take the course, complete it in six months or two years. The certification is achieved at the end of your course, regardless of how long it takes to complete it.
One thing to note here is that access to the courses are best when available across multiple platforms, such as Android, iOS and Microsoft Windows. The reason being you can read through study material when you're on the go, perhaps while travelling on the train.
If an e-learning course isn't designed for compatibility on all major operating systems, it will be restricted to how you can access it, such as using a laptop or PC only. This is likely to result in the course taking longer to complete.
Variety suits different learning styles
In comparison to traditional learning, there is a lot more variety when studying online.
Learning online can be very different. Videos can be involved, interactive worksheets used, the course design can be laid out for easy reading and understanding, areas can be provided for taking notes, etc.
Moreover, though, a variety of tools or apps can be used alongside your course to complement it. An example of that could be using Evernote, or OneNote for electronic note taking while you're reading course material on the go.
In Conclusion
If you dislike textbook learning and other academic approaches to studying, e-learning does mix things up with a range of styles to suit multiple learning types.
It is cheaper, can be faster, and you can tailor your studying methods to suit yourself. First thing in the morning, a little during the day, then some more studying in the evening. Or just do it in a quick burst, get the certification and revise your CV to reflect your new certification.
Smart phone users can use other apps on the phone to complement their own learning styles or use any preferred app they feel helps them remember and organise information that needs to be retained. There is no one-size fits all to learning because people learn in different ways. Because of the different learning styles, classroom based studies can be more difficult for some people.
On completion, the certifications gained can then be used to enhance your CV. This is particularly important to those who didn't do well academically in school, who now find themselves struggling with a job search due to the calibre and amount of applicants for each job vacancy.
The job market is tough and will only get tougher. The person with the most applicable education for the job they apply for, will be the person to win the position and get hired. E-learning offers a faster and more convenient alternative with the option of flexi-time learning too.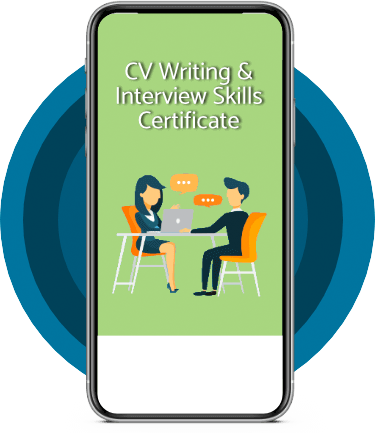 Get a
FREE

Course

Sign up to our newsletter and get access to the Interview Skills and CV Writing Certificate course for free!
Simply enter your details below and we will email you access to your free course!
What our students say about us...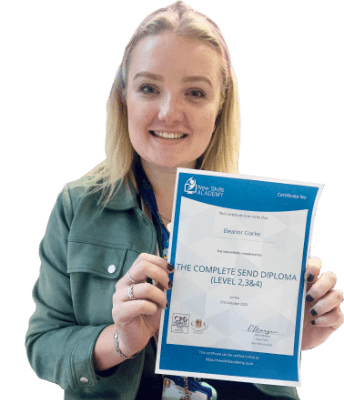 It was an eye opening course that was flexible and easy to access. I was able to complete it from the comfort of my own home whilst also having the tasks to complete which enabled me to check my knowledge. I know feel much more confident in my field of work and really enjoyed doing it.
Ellie Clarke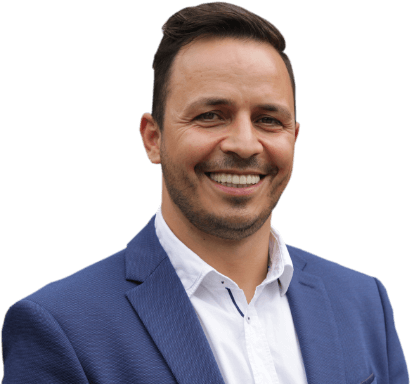 Excellent course, well explained and easy to understand. The course can be done at my own pace and is available on various devices. The layout of the course was excellent and the notes options is very good. The content is perfect and well structured, making it easy to understand and follow. I will definitely be taking more courses in the future.
Luis Costa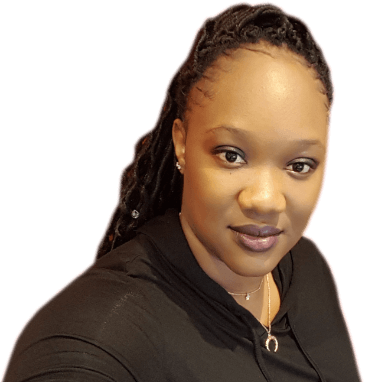 Omg im so excited, over joyed and all the good stuff that comes to mind! Wonderful experience doing lessons with New Skills Academy. I look foward to doing more courses with them. I hope this will encourage others to come on board and refresh your minds or to learn something new, it's a win win situation. I want to thank New Skills Academy so much for making this as simple as possible for me.
Shari Anderson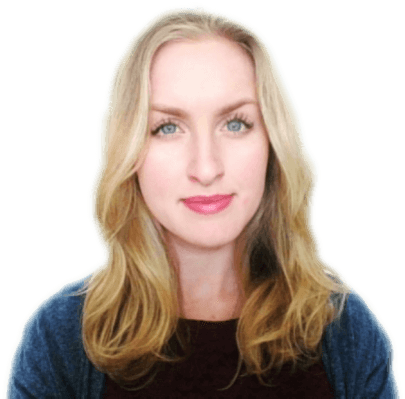 I found this course incredibly useful, as it provided me with practical knowledge which I can implement in my role as a Support Worker. The videos were clear and concise, and the downloadable worksheets reinforced what I had learned as I was able to put pen to paper. Overall, a fantastic course for a great price! I am looking forward to taking on my next one.
Teleisha Harley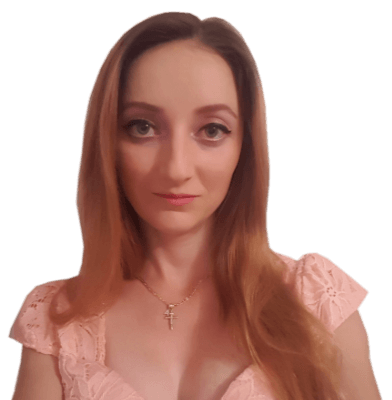 Very interesting and helpful course. I ve learned a lot of interesting things about make up and the tutorials were very helpful and easy to understand. I really reccomend this course for everyone who is passionate about make up and wish to develop their skills and make a career from their hobby.
Nicoleta Lucaci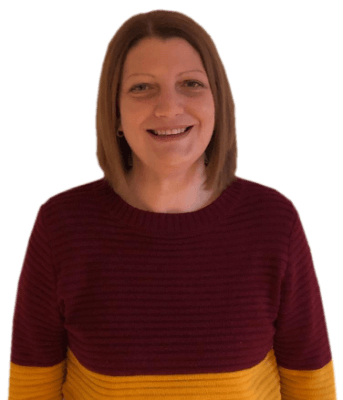 This course is a great way to brush up on my rusty excel skills, I recommend this course to anyone looking for something to do during lockdown, it's easy to use and talks you through each stage step by step. It has given me the confidence I need to further my career.
Georgia Darke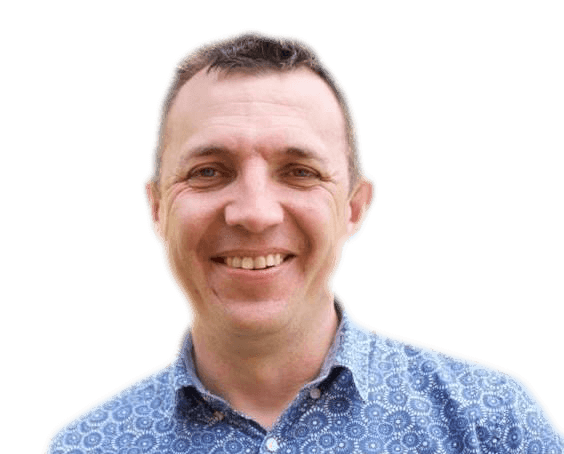 The course was clearly set out with helpful end of week tests which built my knowledge. Being dyslexic I found the course was set out in an easy to understand way. I was able to pass the test on my first attempt. The downloaded pdf are a useful resource that you can keep forever. Looking forward to the next course
Ross Dunsten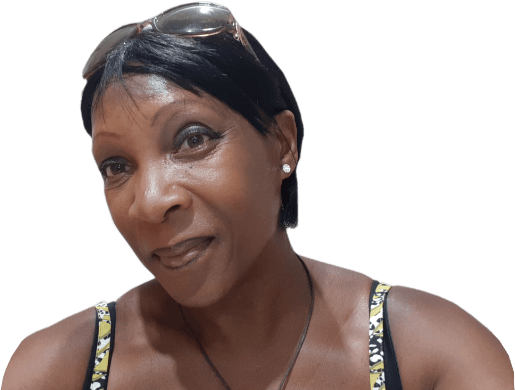 Fantastic course! Well-presented and challenging with frequent assessments. I feel a serious sense of accomplishment having not studied for over 30 years! Videos that accompany each module are carefully thought out and informative. Am so impressed with this course, have now signed up for 3 other courses and recommending New Skills Academy to everyone!
Marva Hudson