Online cleaner training is available for owners as well as training employees. Whether you wish to increase your earning potential as the sole employee and owner or you wish to have help from employees you can. With the online cleaner training available to you, there are skills, tips, and suggestions that help you increase your client list, customer service and much more.
Increase your client list
Increase your niche cleaning areas
Improve customer service for return clients
Learn Marketing Skills
Train Employees Properly
The list of five above are just five ways online cleaner training can increase your earning potential, either directly or indirectly. Let's take a look at how each of them can be helpful to you.
Train Employees Properly
If you are going to have employees working for you, then they need to be properly trained. Word of mouth and online reviews are two ways a person or company looking for cleaning services is going to conduct their search. If they are hearing or reading negative things about your company employees this is going to cost you work. Training is essential in cleaning even if some of the concepts seem like common sense to you. Employees may never have been around certain chemicals or around certain fabrics like leather. Leather requires a different level of care than a fabric sofa. In fact, leather can be ruined very easily with just water. You also want your employees going into a place and ensuring it is entirely clean with no 'stone left un-cleaned'. Some employees figure if it is out of sight then it doesn't matter, but proper training can ensure them that it truly does matter. When you have high quality, dependable staff members it not only means you can impress your clients so they return, but also means gaining new clients through networking.
Learn Marketing Skills
Marketing your business is essential. Most marketing is now conducted online versus 30 years ago or even 10 years ago. The Internet is a powerhouse and you can learn through the online cleaner course how to utilise available online marketing tools and old school methods to your advantage. Rather than allowing opportunities to slip by you can take them and use them for more success. Plenty of knowledge is required for marketing, but it is still something you can learn, create a plan for, and do yourself. This is what the employer training can teach you with regards to running your own business.
Improve Customer Service
Anytime you or your employees are learning to become better cleaners, you are learning how to improve customer service. Customer service is paramount to impressing your clients. Whether it is in the interactions you or employees have with the client in person or over the phone, you need to have consistent, kind, and helpful customer service. For example, if a new cleaner is going out to a client property you want to make sure the cleaner is ready. They also need to be ready to listen to any client requests that might be made with regards to their job. Some homeowners like to leave a list or explain in detail what they hope for with the job. Others simply leave it to the cleaner and leave their place empty so the cleaner can get right to work. Part of customer service, of course, is about handling any concerns or complaints at the office. By eliminating any complaints or concerns by offering well trained employees who do the job correctly, this means customer service has improved. The online cleaner course goes over every inch of a home and commercial situation to explain how to clean those areas for better results and happy clients. Happy clients come back for more services.
Increase Niche Areas
By offering more service areas you can definitely increase your earning potential. Now that being said, you have to be very careful about what you increase in services based on what you already do, know, and can handle. For instance, the course is going to teach you about various niches like green cleaning, ironing services, and hospital cleaning but is that something you really want to add? Are these services you feel comfortable taking on or have enough employees for? Is adding a niche plus employees really going to increase your earning potential? Once you assess the situation, consider the equipment and further training required, you may find marketing your current niches better is the more obvious and successful way to increase your earning potential. However, the course will at least teach you about certain potential changes you can make and help you come to a conclusion as to whether this is the right method of increasing your earnings potential.
Increase Your Client List
The four topics discussed above have been leading to one thing – increasing your client list. Your client list may be a decent size right now or you may be struggling to earn enough with the four or five weekly clients you have plus a few emergency calls you get in the week. Each of the five topics above will help you find more ways to increase your client list. More to the point, any time you have more training with a certificate you can proudly display, you are going to be increasing your potential. Potential clients want to know they can trust you and that you have the training required to handle their needs. By gaining education through online cleaner courses for employers and employees, you can show clients that you are serious about your company. You are not just another home based entrepreneur trying to make it in an industry that seems easy. You are a person who has vision and desire to work hard towards a better goal. The online cleaner training can boost your earning potential in more ways than those listed here. You now have at least five reasons to obtain training and make sure that you reach your potential.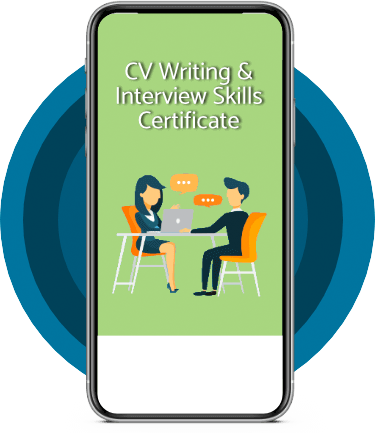 Get a
FREE

Course

Sign up to our newsletter and get access to the Interview Skills and CV Writing Certificate course for free!
Simply enter your details below and we will email you access to your free course!
What our students say about us...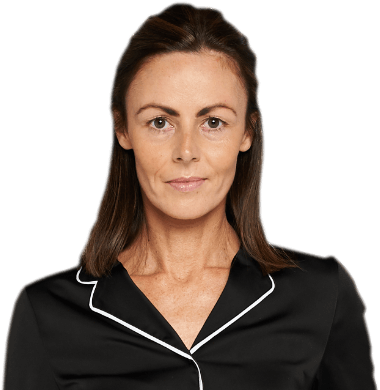 Wow what an incredible insight for the start of anyone's journey in property. This course gives you so much information and there are tests and questions on each of the modules. The course is very easy to follow and well laid out. You can actually make notes on the pages of each module using the notes tab! I am very excited to say that I passed and I only spent one week on this course. I will print all the PDF information and keep it in a file with my certificate. I feel very confident for my future plans now I have completed this course.

Nichola Anderson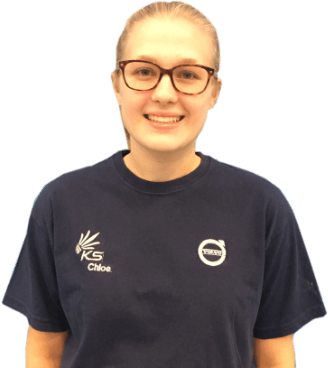 Lovely course for people who want to know the basics and of sign language. It's has helped me to get more of an understanding and will greatly benefit me in my workplace. So easy to pick up and the videos were easy to understand. Would definitely recommend to anyone.
Chloe Hambly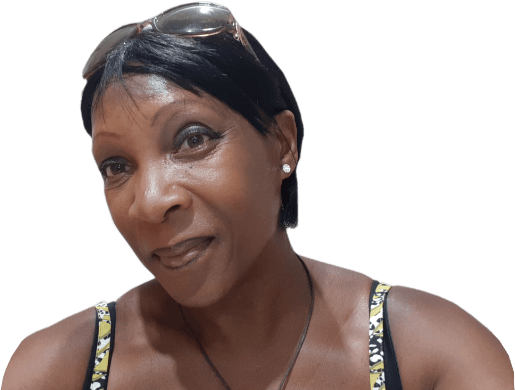 Fantastic course! Well-presented and challenging with frequent assessments. I feel a serious sense of accomplishment having not studied for over 30 years! Videos that accompany each module are carefully thought out and informative. Am so impressed with this course, have now signed up for 3 other courses and recommending New Skills Academy to everyone!
Marva Hudson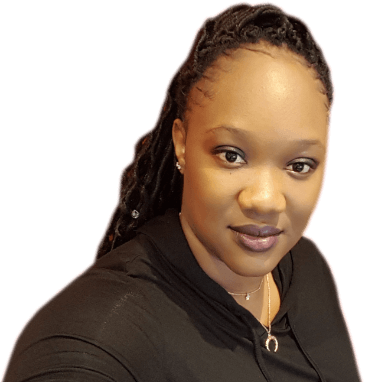 Omg im so excited, over joyed and all the good stuff that comes to mind! Wonderful experience doing lessons with New Skills Academy. I look foward to doing more courses with them. I hope this will encourage others to come on board and refresh your minds or to learn something new, it's a win win situation. I want to thank New Skills Academy so much for making this as simple as possible for me.
Shari Anderson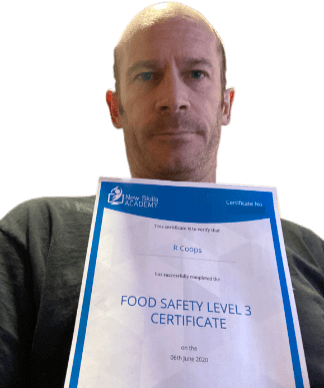 Yet another well laid out course. This is my 3rd course so far with New Skills Academy.
More than likely will be back for another one soon. This course was enjoyable to do, and I learnt a lot and passed first try. My certificate will be up on the wall soon.
Rob Coops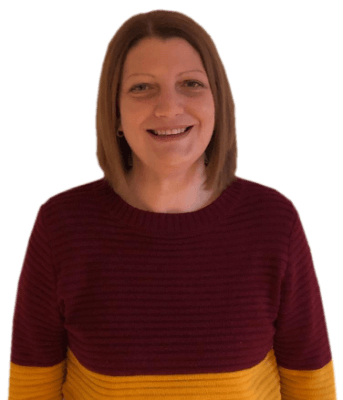 This course is a great way to brush up on my rusty excel skills, I recommend this course to anyone looking for something to do during lockdown, it's easy to use and talks you through each stage step by step. It has given me the confidence I need to further my career.
Georgia Darke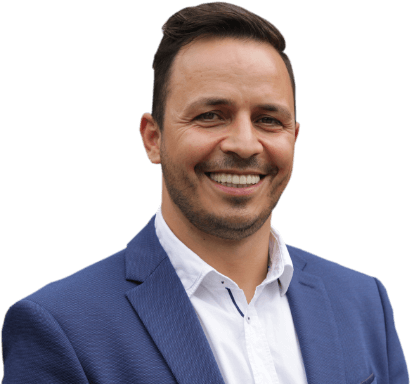 Excellent course, well explained and easy to understand. The course can be done at my own pace and is available on various devices. The layout of the course was excellent and the notes options is very good. The content is perfect and well structured, making it easy to understand and follow. I will definitely be taking more courses in the future.
Luis Costa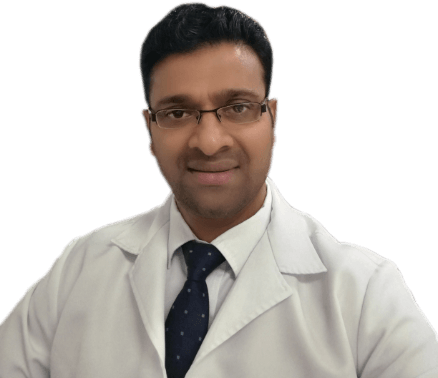 I am a doctor. This course is well organized, covering all areas of CBT. The videos and practical tips are very helpful. All the modules are arranged with good explanations and examples. Also each module consists of quick test and assignment which enables you to gain knowledge. Finally I would like to thank the New Skills Academy team.
Dr. M. Arshad