I
'm sure you recognise the feeling of knowing that you need to change your job (or even your career!) but failing to work up the levels of motivation that you need to get started on your actual job search. Procrastination is a common plight for would-be job seekers and can lead to weeks, months and even years working in the same job, for the same company.
So why is it so difficult to muster up the strength to get started on your job hunt?
Of course, we all recognise the feelings of doubt and uncertainty that go hand in hand with taking a leap of faith into the unknown, or the "what ifs" that a new job more often than not entails. But often it's more than that. Most of us just quite simply aren't sure how to go about embarking on a successful job search – where to look for jobs, how to market ourselves well through our CVs, covering letters and application forms, what level role we should be aiming for and how to get through the all-important interview and selection process.
Just the thought of dipping your toe into the unknown water of the job hunt is enough to convince lots of us that one more week in our jobs won't hurt and we will definitely start the search next week. And so it goes on…
Those of us who work in the construction sector have particular challenges to face in this regard. Often, our roles require us to deal in the technical, the concrete, the quantitative, the measurable. When it comes to selling ourselves on our CV or trawling through the internet or on job sites, we don't always feel that we have the right skill set to succeed.
We are wrong!
Here are my top tips for achieving success in the construction recruitment market.
Make sure your CV is up to scratch
Remember that the purpose of your CV is to showcase your experience, skills and qualifications in a succinct yet engaging way.
Generally speaking, a CV should be no more than two pages long so, if yours is longer than this, you ideally need to find areas to cut it down. Consider reducing the amount of detail that you write about roles that bear less relevance to the job that you are applying for.
The Managing Director of a building company will be much more interested in reading specific detail about your last role as a Construction Manager than they will about a role that you did five years ago in an accountancy firm.
Upskill yourself
Take every opportunity to broaden and deepen your skills and knowledge within the construction sector as this is sure to make you much more attractive as a candidate.
Formal qualifications alongside solid on-the-job experience are still the best ways to become an expert in your field and to keep yourself updated with the most up to date ways of working and theories within construction management.
On this note, don't limit yourself to keeping abreast of developments just at work. Challenge yourself to join professional associations, sign up to your particular trade publication – you'll gain a whole new perspective on what you do and upskill yourself at the same time.
Get specific
Don't be afraid of embellishing your CV, application form and answers during an interview with specific, measurable achievements. Of course, you must make sure that the detail is in context and presented in an easy to follow way. But detail shows your ability to deliver results and is a great way to demonstrate your knowledge in a particular area.
What's more, it can really help to get across your passion for what you do. Just make sure that you know your audience and, if your interview is with an HR Manager instead of a Construction Manager for example, make sure that you give a summary background to the situation and use clear language to explain your point.
Find opportunities to network
The old adage "it's not what you know, it's who you know" has never been truer than when used about the job-hunting process.
Due to the varied and multi-disciplinary nature of the construction world, it is likely that you have contacts or working relationships with people across a number of different trades, organisations and disciplines. These people know you and know your skills and experience, so use their help!
Don't be afraid to ask for their career guidance or ask them to be a mentor or coach to you if you want to broaden your experience in an area that they have experience in. Networking with new faces is just as important as maintaining relationships with existing contacts.
Take every opportunity to attend trade fairs, professional associations or even social events to get yourself known and meet new people who may be the stepping stone to that new role.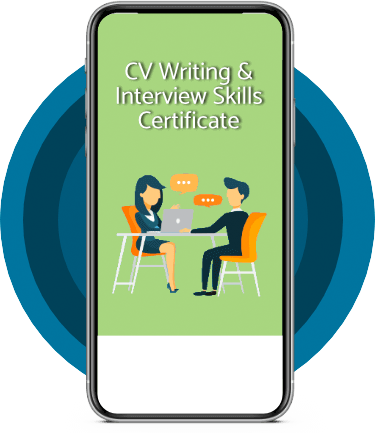 Get a
FREE

Course

Sign up to our newsletter and get access to the Interview Skills and CV Writing Certificate course for free!
Simply enter your details below and we will email you access to your free course!
What our students say about us...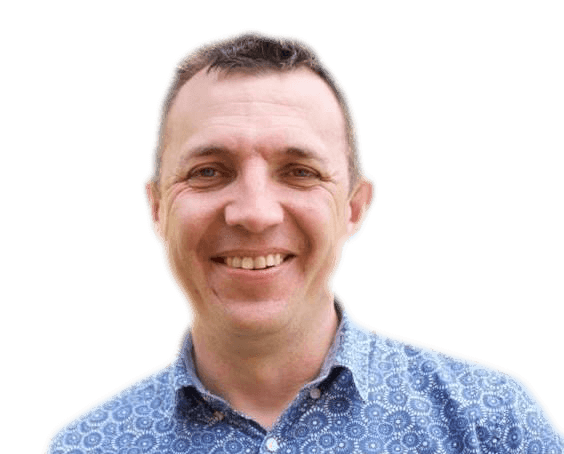 The course was clearly set out with helpful end of week tests which built my knowledge. Being dyslexic I found the course was set out in an easy to understand way. I was able to pass the test on my first attempt. The downloaded pdf are a useful resource that you can keep forever. Looking forward to the next course
Ross Dunsten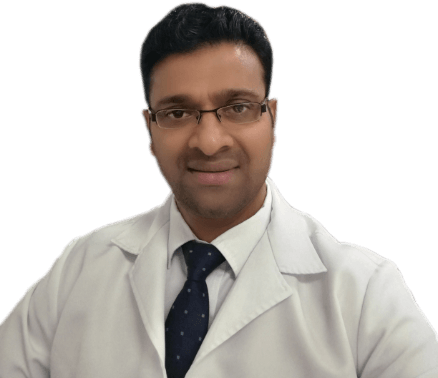 I am a doctor. This course is well organized, covering all areas of CBT. The videos and practical tips are very helpful. All the modules are arranged with good explanations and examples. Also each module consists of quick test and assignment which enables you to gain knowledge. Finally I would like to thank the New Skills Academy team.
Dr. M. Arshad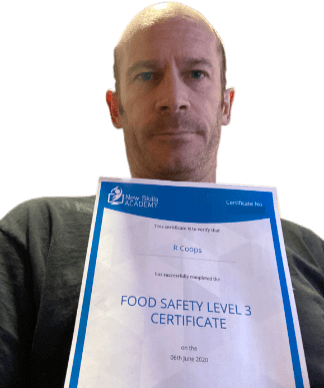 Yet another well laid out course. This is my 3rd course so far with New Skills Academy.
More than likely will be back for another one soon. This course was enjoyable to do, and I learnt a lot and passed first try. My certificate will be up on the wall soon.
Rob Coops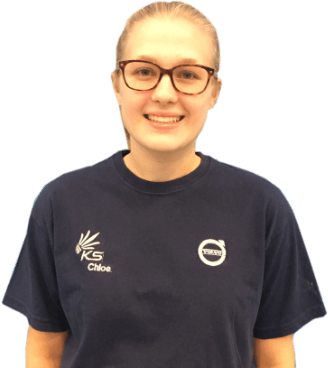 Lovely course for people who want to know the basics and of sign language. It's has helped me to get more of an understanding and will greatly benefit me in my workplace. So easy to pick up and the videos were easy to understand. Would definitely recommend to anyone.
Chloe Hambly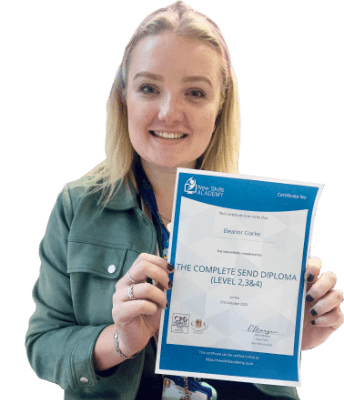 It was an eye opening course that was flexible and easy to access. I was able to complete it from the comfort of my own home whilst also having the tasks to complete which enabled me to check my knowledge. I know feel much more confident in my field of work and really enjoyed doing it.
Ellie Clarke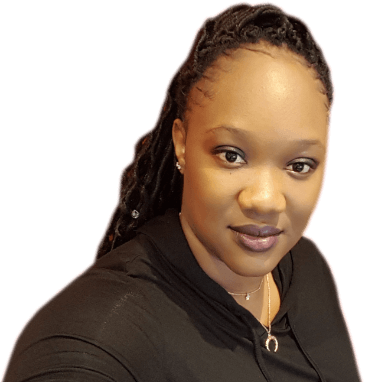 Omg im so excited, over joyed and all the good stuff that comes to mind! Wonderful experience doing lessons with New Skills Academy. I look foward to doing more courses with them. I hope this will encourage others to come on board and refresh your minds or to learn something new, it's a win win situation. I want to thank New Skills Academy so much for making this as simple as possible for me.
Shari Anderson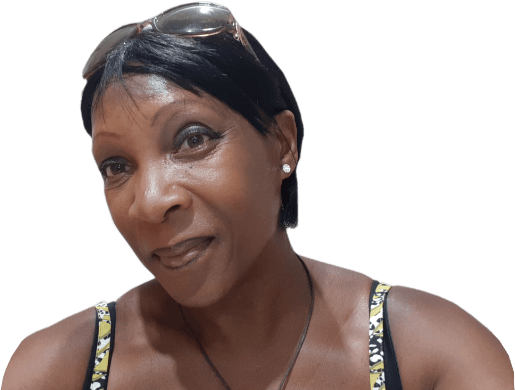 Fantastic course! Well-presented and challenging with frequent assessments. I feel a serious sense of accomplishment having not studied for over 30 years! Videos that accompany each module are carefully thought out and informative. Am so impressed with this course, have now signed up for 3 other courses and recommending New Skills Academy to everyone!
Marva Hudson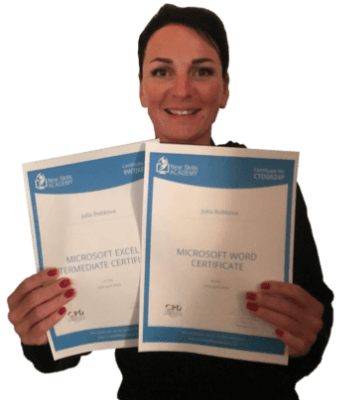 This is a great course for any level of knowledge. Very easy to navigate, great practical tasks and explanations are very clear. You can revise any module with no problem. The test wasn't too hard if you completed every module. It may be handy to make some notes before you start. Overall I'm very happy with my choice. Thank you New skills for my New skills :)
Julia Bobkova