Online learning has become a gateway for you to increase your qualifications, change careers, or get a better job. It is the very reason that gaining a new qualification is easier than you may remember or often think about. Many strides have been made to make online learning trustworthy, worthwhile, and recognised by companies and employers. Through just a bit of hard work you now have more options to make your life better when it comes to your current job, a new position, or a new career.
There are several reasons why gaining a new qualification is a lot easier than one might think. A few of these reasons go hand in hand in answering the question – why take an online course?
Why Take an Online Course?
At least five reasons exist for taking an online course as a way to gain a new qualification. It is part of these reasons for why it is very easy to gain a new qualification.
You can keep working
It has flexibility
You can open an avenue to a new career
You can gain a promotion
Gain New Employment
A major drawback to gaining new qualifications was always time. To take a course you had to either fit it in around your work schedule or take time off from work. An online course for that new qualification makes it simple to choose when you do the reading for the course, any course work involved, and testing. It means you can keep working due to the flexibility of online courses. The major reason for gaining a new qualification through an online course is the flexibility. It is so simple to get done at work, pick up the kids, make dinner, and then sit down for an hour to do a little coursework. Of course every schedule and situation is different, but the point is you have the flexibility of choosing when you will read a new module for the online course. You can read through it and come back on another day to do the assignment or take the quiz. With the easiness of the online courses it is really simple to get the work done around your scheduling conflicts. Perhaps you are taking the kids to a game, where your son is playing? Your spouse can be driving while you read your course on your mobile device. It might seem like there are too many examples here or perhaps you have the point and want to move on – the important factor that cannot be said too much is that you can take an online course from anywhere, as long as you have access to download the current module or all modules you are working on.
Employment Opportunities
There are three other reasons that taking an online course is a smart move. The other two reasons have a lot to do with the functionality and availability of courses. They are also reasons why gaining a qualification are easier than you originally thought. The reasons discussed here are about employment opportunities and what online courses can do for you. Online courses make it possible to become more valuable at the place you work, switch to a new company where you can be more valuable, or start a new career entirely. You might be passed over for promotion because you lack certain qualifications. Perhaps someone who started after you is getting a new job simply because they have a special certificate for a course? There does not have to be a next time in this scenario. By taking additional online courses for qualifications that have to do with your current employment you can become valuable and worthy of a promotion. You may be in a company that has no room for advancement. Perhaps no one is retiring soon or the company is too small for a higher position. There are situations like this everywhere in almost any job industry. Yet, you might be hesitant to switch because you know there are younger individuals with more qualifications that will be able to advance in competing companies. You do not have to worry as gaining a new qualification is easy. In fact, you can keep learning and striving to be a better employee and switch to a company that will provide advancements as you keep working. Lastly with employment opportunities it is so simple to gain new qualifications you could become an owner of a company or switch careers with little trouble. It would make it possible for you to gain a better career.
Qualifications are Right There
Now that you understand the reasons for taking an online course, you can also understand many of the reasons that qualifications are right there for you to grab a hold of. Not only can you finish courses around work and other busy schedules, but you have the flexibility to do the work when you want. There is yet another point that has not been discussed – the abundance of online learning courses. All the time new courses are being created, added, and made available to you. This means that you have more access to different courses for qualification than in prior years. Given the access to more and different options it becomes easier for you to gain new qualifications. Many companies are also recognising these online qualification courses and starting to pay for them. This means you could be getting certifications you need for no cost to you. Even if there are costs that you pay they are minimal when you choose the right courses that also offer a certificate at the end. Overall, there are several things that make it easier than you think to gain new knowledge. Gaining new qualifications has never been easier, not when you consider all the points made above. The access, the flexibility, being able to work and the potential of reaching new heights in your career makes everything more attractive when it comes to gaining new qualifications. There is no reason that you should not act to improve your life.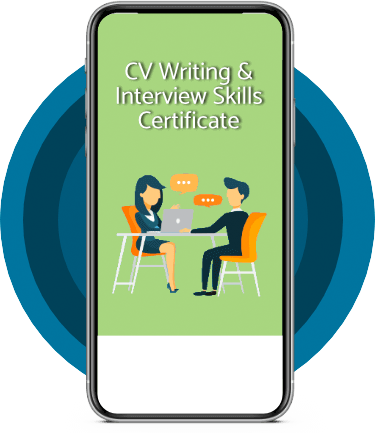 Get a
FREE

Course

Sign up to our newsletter and get access to the Interview Skills and CV Writing Certificate course for free!
Simply enter your details below and we will email you access to your free course!
What our students say about us...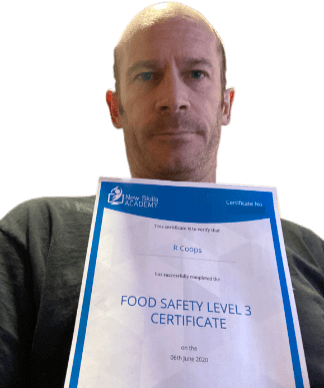 Yet another well laid out course. This is my 3rd course so far with New Skills Academy.
More than likely will be back for another one soon. This course was enjoyable to do, and I learnt a lot and passed first try. My certificate will be up on the wall soon.
Rob Coops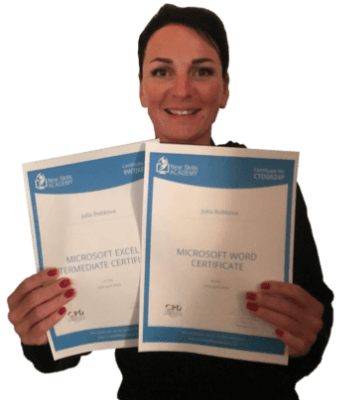 This is a great course for any level of knowledge. Very easy to navigate, great practical tasks and explanations are very clear. You can revise any module with no problem. The test wasn't too hard if you completed every module. It may be handy to make some notes before you start. Overall I'm very happy with my choice. Thank you New skills for my New skills :)
Julia Bobkova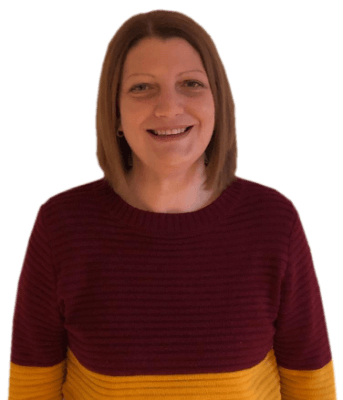 This course is a great way to brush up on my rusty excel skills, I recommend this course to anyone looking for something to do during lockdown, it's easy to use and talks you through each stage step by step. It has given me the confidence I need to further my career.
Georgia Darke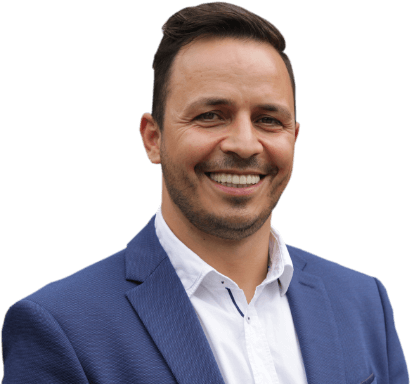 Excellent course, well explained and easy to understand. The course can be done at my own pace and is available on various devices. The layout of the course was excellent and the notes options is very good. The content is perfect and well structured, making it easy to understand and follow. I will definitely be taking more courses in the future.
Luis Costa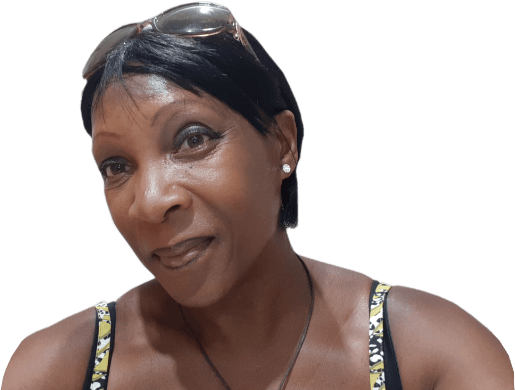 Fantastic course! Well-presented and challenging with frequent assessments. I feel a serious sense of accomplishment having not studied for over 30 years! Videos that accompany each module are carefully thought out and informative. Am so impressed with this course, have now signed up for 3 other courses and recommending New Skills Academy to everyone!
Marva Hudson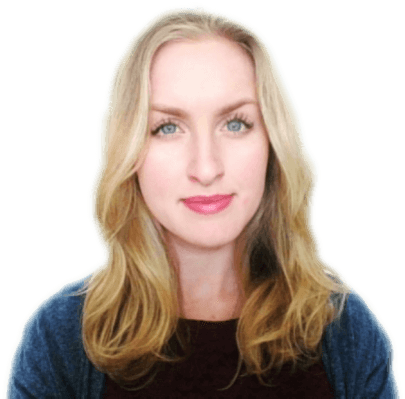 I found this course incredibly useful, as it provided me with practical knowledge which I can implement in my role as a Support Worker. The videos were clear and concise, and the downloadable worksheets reinforced what I had learned as I was able to put pen to paper. Overall, a fantastic course for a great price! I am looking forward to taking on my next one.
Teleisha Harley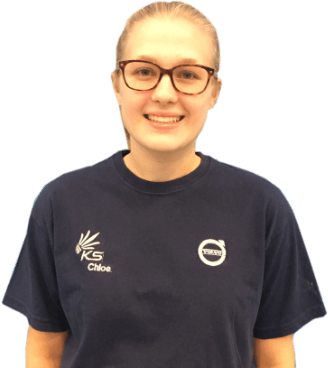 Lovely course for people who want to know the basics and of sign language. It's has helped me to get more of an understanding and will greatly benefit me in my workplace. So easy to pick up and the videos were easy to understand. Would definitely recommend to anyone.
Chloe Hambly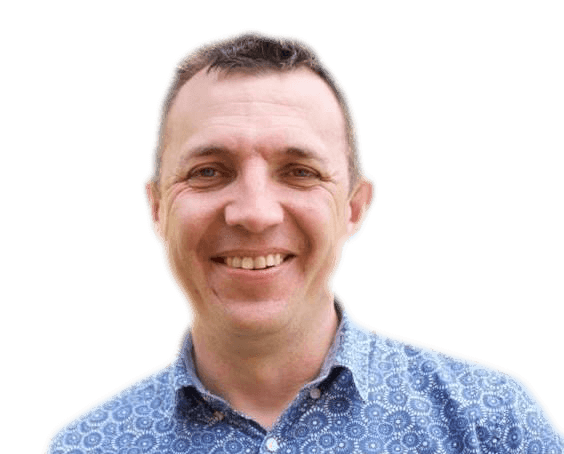 The course was clearly set out with helpful end of week tests which built my knowledge. Being dyslexic I found the course was set out in an easy to understand way. I was able to pass the test on my first attempt. The downloaded pdf are a useful resource that you can keep forever. Looking forward to the next course
Ross Dunsten