Combined Blogging, Vlogging and Social Media Influencer Diploma
Combined Blogging, Vlogging and Social Media Influencer Diploma Course
If routine 9 to 5 office jobs and a regular Monday to Friday is not your cup of tea, online careers could be the ideal option for your needs. The Internet has exploded with several online career options that can be rewarding and satisfying with the right effort and hard work. An increasing number of people find blogging and vlogging careers more exciting, flexible and lucrative than traditional employment.
Our online course provides detailed insights into blogging, vlogging and the world of social media to help you develop your career and earn a decent income. Over time, as you learn the ropes, you can grow your business and look forward to increased earnings from blogging, vlogging or social media influencing. There are several ways to earn an online income, and one need not be restricted to a single employer.
What You Will Learn:
What vlogging is, different vlogging platforms, famous vloggers and how to create your first successful vlogging channel
How to create a strong vlogging presence and promote your vlogging channel
Meanings of key terms related to the field of blogging and why people decide to become bloggers
The main features, costs and benefits associated with popular blogging platforms
How to devise rich content for your blog and attract more readership
How to reinforce your brand on social media, attract followers and become a social media influencer
Benefits of Taking the Course:
You will learn how to leverage social media tools and features to earn revenue
As you learn about the complexities of social media marketing, you will be able to reduce costs and focus on the right channels to increase revenue
As you gain brand recognition, companies and businesses may approach you to market their products and services
This course includes
24/7 Student Support
End of course certification
Lifetime access to your course
Compatible with modern devices
PLUS - Access to the exclusive New Skills Academy Study Group!
This is a bundle course, and contains the following courses:
Blog Creation Certificate Course
This course will give you an overview of blogging – why you should blog, how to choose the right blogging platform for you, how to write high-quality content, and how to use a blog to further your personal and professional goals.
You will learn the following:
What is meant by the terms "blog," "blogging," and other related phrases.
How blogging started, and how it became popular among internet users.
The main reasons why people decide to write blogs.
The various groups of people who run blogs, and what they often hope to achieve.
Key questions you need to ask yourself before you decide to begin blogging.
How to choose the right platform for your blog.
How to make the decision between using a blog hosting service and hosting your own blog.
The main features and costs associated with six of the most commonly used blogging platforms.
How to secure a domain name and hosting if you decide to set up a self-hosted blog.
How to find extra help and support when launching your blog if you should require it.
Why it is important to choose the right topic for your blog.
How to devise an initial list of ideas for blog topics.
How to select an idea that has the potential to make money at a later date.
How to research the existing level of interest around your topic.
The power of evergreen content and why you should consider an evergreen topic as the basis for your blog.
Why producing high-quality content should be your primary concern as a blogger.
The various kinds of blog post you may wish to publish to your blog.
How to devise ideas for your blog posts.
Why it is a good idea to plan your posts using a posting schedule or diary.
How to add extra value to your posts so that your readers will come to think of you as a reliable and authoritative resource.
An overview of the most popular ways of making money from a blog.
How to make money by placing advertisements on your blog.
How to make money by promoting other people's products on your blog.
How to make money by selling your own products via your blog.
Why you should not view blogging as a means of making money quickly.
Why it is helpful to think of yourself as a member of a wider blogging community.
Where you can find other bloggers writing in your niche.
How you can attract more readers to your blog by networking with other bloggers.
Why including guest posts on your blog is a good strategy for increasing engagement and traffic.
How to collaborate with other bloggers on projects, and how doing so can boost your income and reputation.
Why you should maintain a social media presence on at least one social media website.
An overview of the most popular social media platforms for bloggers, and how each can be used to attract new readers and engage with your existing audience.
The kind of content you can post to social media and how it can be used to engage readers.
How to use social media to devise new ideas for blog content.
The basics of social media etiquette and how to attract more followers.
Why effective blogs often make use of images and videos alongside text.
Different types of blog content often enhanced by visual media.
Legal issues to consider when using other people's media on your blog.
How to produce your own memorable visual media for use on your site.
How to optimize your images so that they help your blog rank well in search engines.
Why you should consider starting a blog if you have a business.
How you can use content to engage with existing customers and attract new prospects.
How building an email list via a blog can provide you with a new means of selling products.
How to strike a balance between maintaining a professional image and showcasing the personality of your business.
How to promote your blog content on social media in such a way that attracts new customers.
Why you need to be aware of the most common online security threats.
An overview of the potential consequences of successful cyber-attacks.
The reasons why people attempt to hack into blogs and other websites.
Why you should keep backups of your blog content.
How to keep a WordPress blog secure.
How to stop spam and malicious communications from being posted to your blog.
Benefits of taking this course:
You can learn the material any place, any time, and at your own speed.
All you need is an internet-enabled device.
Content is presented as brief modules, making learning easy.
Access to an online support system.
A complete overview of the issues you need to consider when launching a blog.
Affordable cost.
Social Media Marketing Certificate Course
The marketing landscape has changed exponentially in the last decade, with the rise in social media usage and popularity.
While 10 years ago, using platforms like Facebook and Twitter were used as advertising options, nowadays, the first choice of marketing is always via social media. Most marketers will admit that social media marketing is an important element of their business and primary service that is provided.
According to Social Media Examiner, the majority of marketers around the world are participating in social media. However, with all the various social media platforms, it is often challenging having to navigate successfully through each one as a marketer.
Obviously, the primary goal of the seller plays a big part in deciding which platform ought to be used for best consumer outreach. But each platform has its own nuances, niches and method of operation.
Once a marketer identifies the best way to navigate through each platform, the benefits of social media marketing are unbeatable. Let's take a look at what we will learn in this social media marketing course:
What you will learn:
How to increase brand recognition through social media marketing
How to use social media to boost website SEO
How to decrease marketing costs with the use of social media marketing
How to ensure better customer experience and satisfaction through social media marketing
Benefits of this course:
Know how to use social media tools and resources to raise brand awareness
Identify hidden costs and learn to decrease costs
Understand why enhanced customer service will result in better business
Understand the complexity of social media marketing and marketing in general
Vlogging Diploma Course
This vlogger course is full of all the information you will require to get your very first vlog channel up and running.
After completing this course, you will be ready to not only record your first video vlog, but you will know how to create a full vlogging channel.
This course covers everything from the available vlogging platforms and necessary equipment to the secrets of making better vlogs and promotion of your channel.
We have designed this course to give you a clear understanding of what being a vlogger entails, as a well as how to proceed in the vast world of vlogging.
Introduction to the Vlogging Course
This vlogging course is an online course and it will provide you with the ability to read and understand the course material at a time when it is most convenient for you. Most students who take this course continue to work a full time job and do the course in a reasonable amount of time.
You will have access to the vlogging course training material from any mobile device or computer with internet access. You will also have access to online support when you need it. Upon completing this course, you will be awarded with a course diploma.
This will show that you have completed the course successfully and will certainly be a sense of pride in your accomplishment.
When you complete the course, you can download the certificate and print it at home. We can also post the diploma to you for a small fee.
What You Will Learn
This vlogger course has been created to offer all students a full overview of how to become a successful vlogger. Upon finishing the course, you will have the skills and knowledge that will set you apart from the rest of the new vloggers out there.
This course covers the following information:
Introduction to what vlogging is
Information on famous vloggers and how they did it
Different vlogging platforms
What equipment you will require
The secrets of successful vlogging
Editing vlogs
Creating an on-screen presence
How to vlog both indoors and outdoors
Creating your first vlogging channel
Promoting your vlog
Making money as a vlogger
Benefits of the Vlogging Diploma
When you start studying for the vlogger diploma, you will receive many benefits, including:
The opportunity to study from any place at any time. You can study at home or when you are out and about.
Since you are not held to a time limit for this course, you can study at a pace that is comfortable for you; you can take days, weeks or even months to finish the course.
You can study from any device with internet access including tablets, mobile phones and computers.
Easy to read course divided into short modules, which makes studying a good experience.
Access to online support, which will help you to stay on track whilst you study.
Training from a course that is all inclusive with activities, worksheets and test to keep you on track.
Improve your prospects when starting your first vlog channel.
Earning a recognised and certified diploma when completing the course.
Affordable course material.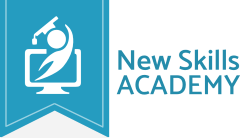 ID: YDFT67YHJ
certificate
of achievement
This certificate is presented to
Your Name

For completing the
Combined Blogging, Vlogging and Social Media Influencer Diploma
on 21st November 2021
Selena Hurford
Selena Hurford
Course Tutor

Daniel Morgan
Daniel Morgan
Head of Academy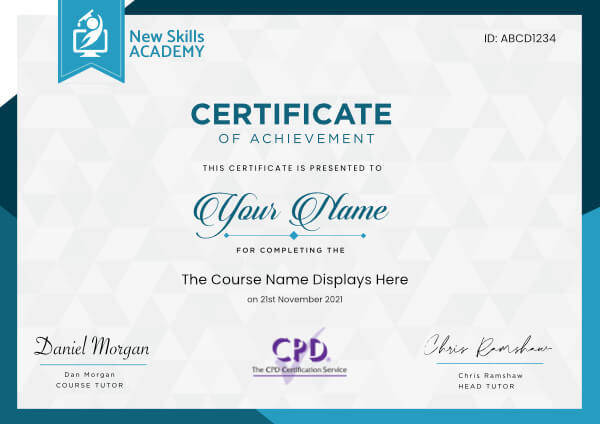 I was a little sceptical about doing an online course as thought it wouldn't be very in depth, but how wrong I was!

Very thorough and covered everything yo could possibly need. I trained many years ago and wanted a refresh and this was perfect and enabled me to get my insurance and feel confident being back in the Beauty Industry.

I'm now about to start another refresh course on waxing and cant wait to get going, I will most certainly be back to do more. If you're unsure whether to do an online course, don't be, its a must. Highly recommended!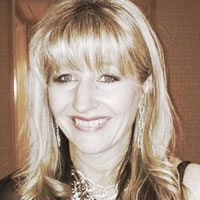 Sue Pearce
This short course about dyslexia is well worth the money. I am a fully qualified dyslexia specialist who teaches full time. I saw this course and thought it would be a good idea to ensure my knowledge and strategies were current. This course is thorough, packed with facts and useful interventions and is easily manageable. It fulfils its brief and would be extremely useful to teachers and TAs working in school who wish to increase their knowledge of SpLD and how to support children effectively. The course reinforces prior knowledge and gives food for thought and discussion. The time indicators for each session are reasonably accurate and allow you to plan your studying and feel that the course is manageable around other commitments. There are some points which feel incomplete or slightly simplified but one can always find further literature and articles to extend one's understanding. I recommend this course.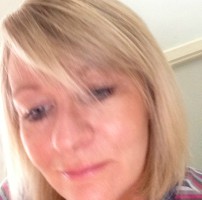 Carolyn Bettesworth
Excellent course that not only gives me the elements to know about my interest but helps me to refresh my previous knowledge about it and about all that is related to. I feel prepared to continue studying at the end of it, and I now work with animals as a volunteer.

I am happy to recommend to every person that wants to continue studying or would simply like to know more about pets. I don't have much time to go to a class or can't because of work.

Marvellous experience, and the help of the staff through email were great!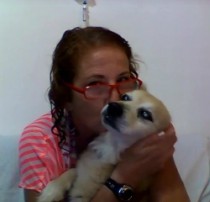 Silvia Esther Basik
This course was easy to read. I could take as long as I needed and go at my own pace and I was surprised to find that this was an accredited course recognised by my employer. It does what it says on the tin.

I would recommend to anybody wanting to gain knowledge in this area, to add to your education section on your CV or even just for fun! The certificate now looks nice in my achievements folder.

I would most definitely enrol in this way of learning again when I am ready to learn another new subject.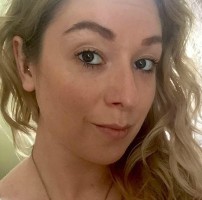 Stacey Cowan
Absolutely loved this course. The information provided is so easy to understand yet so vital to becoming a successful events planner/manager.

I enjoyed this course so much I completed it within 3 days and before finishing wanted to hop on Facebook and open a business. I didn't by the way… I cannot wait to start putting my knowledge to good use, if you are planning a career in event management then the event management diploma is the way to go!

Not only have I learnt about planning, I now know the basics on starting a business and the dreaded health and safety regulations. So thankful I did this course, well worth it!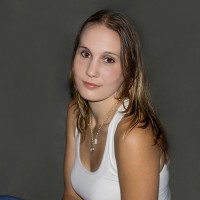 Michelle Britnor
I started this course as it is a keen interest of mine; as someone who worked as an office manager and administrator for large Estate Agents in London, I wanted to tighten my skills. I was not disappointed! There are a huge range of information; from dealing with aspects of marketing to legalities and a lot of reading. It was very easy to access and very thorough. I would recommend anyone looking to start in the industry, have an interest in property or simply want to brush up on knowledge and skills. I was very pleased overall with the course, and will recommend new skill academy to my friends.
Kelly-Anne Tomlinson-Docherty
https://uk.trustpilot.com/review/newskillsacademy.co.uk

All New Skills Academy Students Are Eligible for an XO Student Discount Card
GET YOURS NOW
Why you should study with us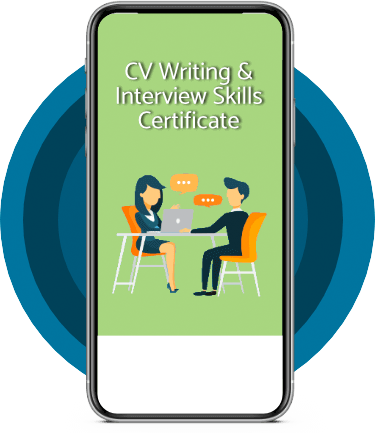 Get a
FREE

Course

Sign up to our newsletter and get access to the Interview Skills and CV Writing Certificate course for free!
Simply enter your details below and we will email you access to your free course!
What our students say about us...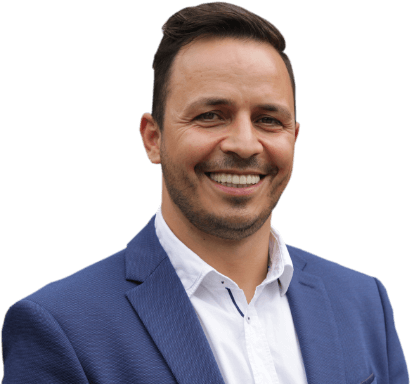 Excellent course, well explained and easy to understand. The course can be done at my own pace and is available on various devices. The layout of the course was excellent and the notes options is very good. The content is perfect and well structured, making it easy to understand and follow. I will definitely be taking more courses in the future.
Luis Costa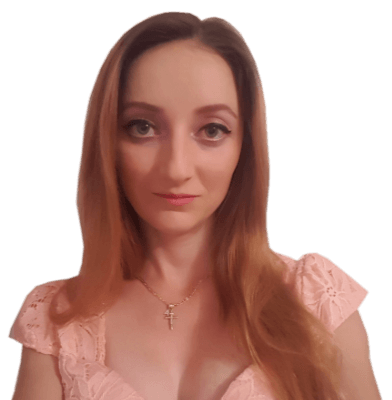 Very interesting and helpful course. I ve learned a lot of interesting things about make up and the tutorials were very helpful and easy to understand. I really reccomend this course for everyone who is passionate about make up and wish to develop their skills and make a career from their hobby.
Nicoleta Lucaci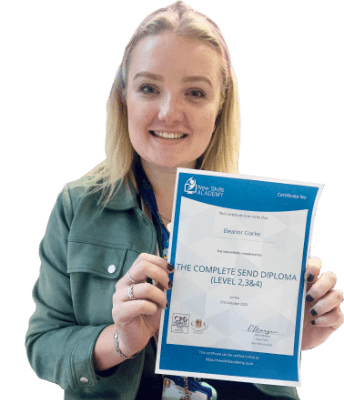 It was an eye opening course that was flexible and easy to access. I was able to complete it from the comfort of my own home whilst also having the tasks to complete which enabled me to check my knowledge. I know feel much more confident in my field of work and really enjoyed doing it.
Ellie Clarke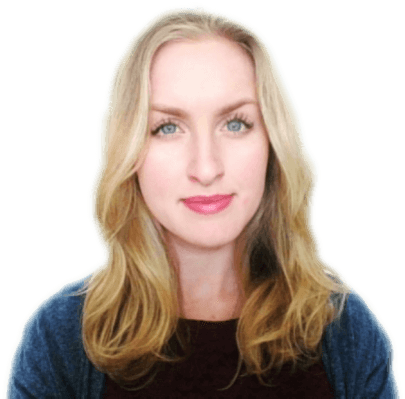 I found this course incredibly useful, as it provided me with practical knowledge which I can implement in my role as a Support Worker. The videos were clear and concise, and the downloadable worksheets reinforced what I had learned as I was able to put pen to paper. Overall, a fantastic course for a great price! I am looking forward to taking on my next one.
Teleisha Harley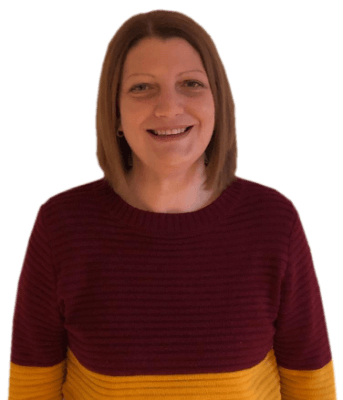 This course is a great way to brush up on my rusty excel skills, I recommend this course to anyone looking for something to do during lockdown, it's easy to use and talks you through each stage step by step. It has given me the confidence I need to further my career.
Georgia Darke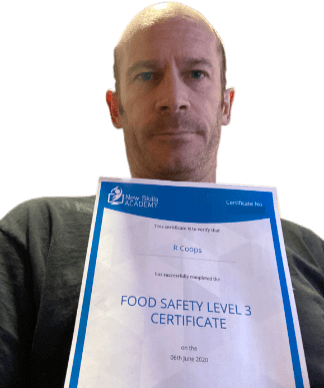 Yet another well laid out course. This is my 3rd course so far with New Skills Academy.
More than likely will be back for another one soon. This course was enjoyable to do, and I learnt a lot and passed first try. My certificate will be up on the wall soon.
Rob Coops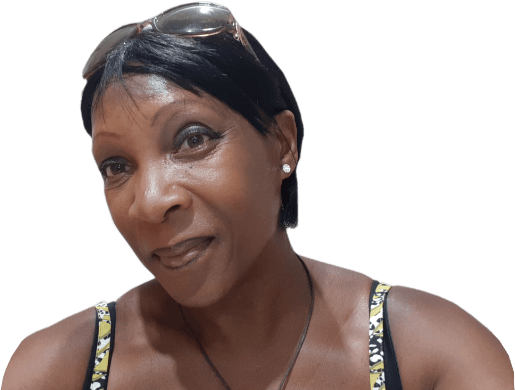 Fantastic course! Well-presented and challenging with frequent assessments. I feel a serious sense of accomplishment having not studied for over 30 years! Videos that accompany each module are carefully thought out and informative. Am so impressed with this course, have now signed up for 3 other courses and recommending New Skills Academy to everyone!
Marva Hudson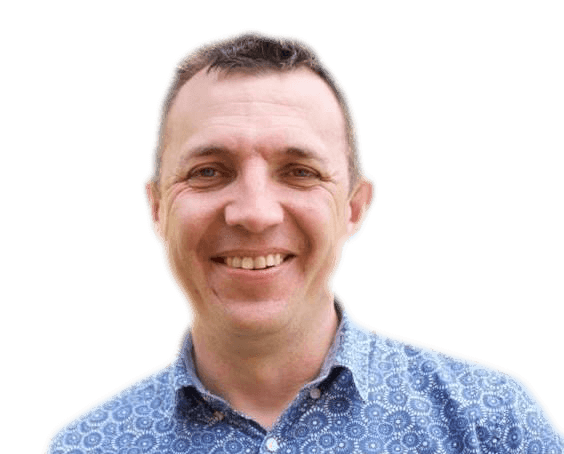 The course was clearly set out with helpful end of week tests which built my knowledge. Being dyslexic I found the course was set out in an easy to understand way. I was able to pass the test on my first attempt. The downloaded pdf are a useful resource that you can keep forever. Looking forward to the next course
Ross Dunsten