Combined Sales and Marketing Diploma
Combined Sales and Marketing Diploma Course
People say it is money that makes the world go around and in the business environment, there are a couple of key activities that when combined form a well-oiled machine that makes sure there are always customers and cash flowing into the business.
Sales and marketing are the two best friends walking hand-in-hand to help you achieve this ultimate goal. If you are looking to set up your own business, develop and market your idea or if you are simply looking to get a job in the fast-paced business environment, then this combined course is for you.
This ultimate sales and marketing course wraps up four key topics into separate courses - traditional marketing, digital marketing, advertising and sales. It is an overview of everything you should know and be doing in order to get your idea, product or business discovered.
The course takes you on a journey to explore these topics, learning key concepts and techniques and building a solid foundation of knowledge and practical experience as you work through the modules, teaching you how to make sure that people know, buy and love what you have to offer.
What you will learn:
The fundamentals of Search Engine Optimisation and how to make sure that your content can be discovered by search engines
What Web Analytics are and how they can help you see the effectiveness of your marketing campaigns.
The key difference between marketing and advertising and why it is important to distinguish between both activities
The anatomy of an advert and how knowing about message positioning can help you build a strong brand
How to plan and execute a successful advertising campaign and why this is important for promoting your product or business
What makes a piece of content go viral and how to use this for advertising purposes
The psychology of selling and the theory behind the typical sales cycle
How to become successful in sales and have people buy your products
Marketing Diploma Course
The demand for high quality marketers is increasing exponentially and there has never been a better time to get into the field. Hundreds of new companies are incorporated every day in the world and to get their name heard, all of them need marketing.
The Marketing Diploma explores the traditional methods and techniques used to promote and sell products and services.
Beginning with the theoretical introduction to the four P's of marketing, going through lessons focused on the practical ways to identify your potential client and their specific need, and wrapping up with step-by-step explanations of how to conduct a market research analysis, this course provides all the tools that a beginner in marketing may need in order to hone their skills.
Stepping up the game, apart from fundamental knowledge, the course features advanced topics in marketing focused on the importance of building your own marketing plan and how it will help you boost the results from marketing.
Digital Marketing Diploma Course
The fundamentals of traditional marketing outlined in the Marketing Diploma are further expanded in the Digital Marketing Diploma course that looks specifically into promoting your products or services using the digital channels that are available today.
The course touches on a variety of digital marketing tools and techniques.
Mimicking the online behaviours of people, the course follows a logical flow - starting from the search engine and how to optimise content so the search engine can "understand" it and including practical advice on how to utilise social media and pay-per-click advertising to gather and drive traffic to your website.
But digital doesn't end with search engines and social media channels, there is more than meets the eye and the course goes in-depth to discuss how to analyse data using web analytics as well as how to plan and launch email and mobile campaigns. It is an all-round primer providing the "know-how" to anyone who wants to be successful in the digital 21st century.
Advertising Diploma Course
People often explain digital marketing as just one slice of the marketing pie and using the same logic, advertising is another slice of the same pie, perhaps an even bigger one.
The Advertising Diploma course is a brief overview of traditional advertising, focusing on practical methods and working knowledge.
Strategies, planning and budgeting are the crucial components of a successful advertising campaign and the course explores all of them and more - it also examines what makes an ad go viral as well as the most common mistakes in advertising that should be avoided at all costs.
Finally, the Advertising Diploma looks at the various abbreviations and UK legislation in regards to advertising and discusses the vast opportunities that online and print advertising can offer.
Sales Diploma Course
Marketing and advertising efforts do pay off and the result is the increased interest from potential clients as they are attracted by your brand and message.
The next and perhaps the most important step is to help them reach the decision to actually buy your product or service by employing a variety of selling techniques.
It has been proven that there must be at least five different contacts with the client before they reach the decision to buy as selling is an art of engagement.
The Sales Diploma gives away the secrets of a successful salesperson in that it shows you the stages of the sales process and teaches you how to overcome objections that stand in the way of the deal.
The Sales Diploma is a practical guide for anyone looking to gain the skills of negotiation and persuasion, the key skills for selling. It also looks at effective ways to write proposals, prospect clients and lead generation.
The Benefits of the combined Sales and Marketing Course
There are a number of major benefits associated with this special Sales & Marketing Course in that it does provide you with comprehensive knowledge to build your marketing funnel and use sales techniques to convert potential leads into paying customers.
Secure the wellbeing of your business by learning all there is to know about sales, marketing and advertising and how you can become an expert in promoting and selling products and services. However, further benefits include:
Study online and at home
Study at your own pace
Have full support online as you complete the course
Take advantage of the comprehensive modules that are easy to follow
Receive an industry recognised certification at the end
There are no entry requirements
In today's competitive field of global businesses, you need to make sure that your brand voice is heard and remembered and your products sold. It is a matter of being active on all fronts and carrying out a variety of sales and marketing activities.
Fortunately, with all the information this combined course provides, you can be sure that you will learn everything you need in order to beat your competition and stand out from the crowd.
This course includes
24/7 Student Support
End of course certification
Lifetime access to your course
Compatible with modern devices
PLUS - Access to the exclusive New Skills Academy Study Group!
This is a bundle course, and contains the following courses:
Digital Marketing Diploma Course
Have you ever wondered what is behind all of those online advertisements that seem to be popping up on our screens? Or perhaps, you have questioned whether there is a viable career behind such efforts. Digital Marketing is one of the fastest growing industries today. This course has been designed to show you the various processes of an ever-expanding industry, by covering the most relevant topics within the realm of online advertising. Set through a series of 10 modules, this course aims to teach you the basics of digital marketing, while explaining key concepts, from the various platforms and methods of online marketing, to its rules and regulations.
Introduction to the Digital Marketing Course
Using an online platform, this course on digital marketing can be completed anywhere you are, further proving the power of the digital age. The course modules will take you through a range of concepts, which will help you to understand how the industry works, while also enabling you to put these theories into action. Each module has been designed to build off the previous one, making it easy to follow and develop your understanding of the material. By the end of the course, you will have a working knowledge of concepts such as search engine optimization (SEO), web analytics, and a number of other online marketing strategies. It will also introduce digital marketing on the whole, which aims to give you a full overview of the industry, before delving into each module. Aside from just the theoretical aspects of digital marketing, each module includes activities which test your understanding of the course material, while also allowing you to think critically about each concept.
What you will learn
Over the duration of this course a number of topics will be looked at, which will provide you with a comprehensive understanding of digital marketing. This course will cover the following topics, which will include a breakdown of the basic concepts, as well as how each functions within the overarching theme of digital marketing:
Search Engine Optimisation (SEO) and Marketing (SEM)
Pay-per-click advertising
Digital display advertising
Website development
Email and mobile marketing
Social media marketing
Online public relations
Web analytics
How to plan a digital marketing campaign
Benefits of the course
There are a number of benefits, which include:
A comprehensive, easy-to-understand look at the topics concerning digital marketing
Material focused on the UK, while also touching on global aspects
End of module activities and a final test which are designed to expand your overall understanding and put what you've learned into action
Can be completed anywhere with an internet connection.
Gaining relevant knowledge about an ever-growing industry, which will provide you with practical skills for the workforce.
Marketing Diploma Course
The marketing diploma is an essential tool for anyone who is interested in marketing and advertising. This diploma can help you progress in your career as there is an industry demand for these qualifications to help companies boost their branding and improve their revenue.
Introduction to the Marketing Diploma
The marketing diploma is broken into fifteen easy to study modules which are brimming with valuable information, tips and advice relating to this exciting and interesting industry. The course will provide you with a good foundation when starting out in the marketing industry. The marketing diploma is offered as an online study course, which enables you to study from home and at your own pace. On successful passing of the test you will be awarded with your certificate, which can be downloaded and printed immediately.
What you Will Learn
This information packed course is broken down into fifteen modules, which you can study at any time using any device, as long as you are connected to the internet. Some of the things you will learn from this course include:
Know the definition of marketing
What you can expect from marketing
Learn what makes marketing so important to companies around the world
Gain insight into where you can use marketing to help your business grow
Know where to begin when it comes to effective marketing
Identify the fundamentals of marketing
Get a good understanding on marketing strategy
Know the disadvantages of not fully understanding marketing fundamentals
Learn the differences between needs and wants in customers
Identify the needs of your customers
How to identify customer information for marketing
Gain valuable insight into the marketing environment
Understand your competitors
Learn the different forms of marketing
Know the key forms of marketing you need to be aware of when it comes to your marketing efforts
Identify how to select the best forms of marketing based on your particular company
Tips on mistakes to avoid when it comes to forms of marketing
Get to know the 4Ps of marketing
Understand offline marketing
Why you should be including offline marketing in your marketing strategy
Get an understanding of online marketing
Learn how to create a marketing plan
Know why you need a marketing plan
Understand how to set your marketing budget
Learn how to get the most out of your marketing budget
Know the mistakes to avoid at all costs when it comes to marketing
Get insight into valuable marketing tools you can start using today
Points to remember when it comes to marketing
Benefits
There are numerous benefits to choosing to complete the marketing diploma, whether you want to enjoy a career in marketing or you own your own business and are looking for ways to boost your brand visibility. Some of the benefits you can expect when taking the marketing diploma include:
Online access to all fifteen modules at any time
Modules compatible with most devices
Online support
Lifetime access to modules
Easy to manage modules
Chance to improve knowledge and start using what you have learned without delay
Fast track your career
Certificate can be verified online
Sales Diploma Course
Completing a sales diploma can provide you with the necessary skills for all types of positions in a host of industries. Are you in a position where you need to have strong communication and negotiation skills? Do you need to generate leads in order to reach your goals? Do you know how to set goals and achieve them? The sales diploma is the ideal choice whether you are opening your own business, looking for a course that can provide you with a host of skills you will use at work each and every day or whether you are looking at joining a dynamic sales team.
Introduction to the sales diploma
The sales diploma is an information packed course designed to provide you with all the knowledge and skills you need to succeed in a dynamic and fast paced sales environment. This course is broken down into nineteen easy to manage modules, which should take around fifteen hours to complete. The good news is that you can study at your own pace, as the entire course is completed online with access to study modules from any device at any time. Once you have completed the course you will need thirty minutes to complete the multiple choice test. On passing, you will be able to download and print your certification without delay. In the unique event that you don't pass your test the first time round, we will give you a second chance. This enables you to revisit the modules and then retake the test.
What you will learn
The sales diploma is designed to give you everything you need in the real sales environment. The course is overflowing with valuable information, interesting advice and more to help you achieve your sales goals and enjoy a successful sales career moving forward. In this course, you can expect to learn the following:
Understand the psychology of selling. Learn what selling really is and learn about buyer and seller motivation.
Identify what the sales skills are that everyone needs, how to develop them and what you need to avoid at all times.
Get an understanding of sales jargon. Learn the key terms, know when you should use jargon and when to avoid it.
Learn the evolution of sales. History, current status and where it is heading.
Know what skills you will need to succeed in sales. Learn how to identify your weak points and how to improve your skills to ensure sales success.
Learn everything you need to know about goal setting and achieving your goals.
Get a good understanding of the selling process. The steps of the process and where things can and will often go wrong.
Know what prospecting is and the importance of lead generation. Learn the basic steps to prospecting, what to avoid and how to take advantage of new leads.
Learn how to prepare to sell and the importance of planning.
Identify what sales proposals are and learn how to write an effective proposal. Identify key points and general structure.
Learn how to prepare an effective sales pitch.
Learn about the power of influence and negotiation. Identify the three "P's."
Understand how to deal with barriers and overcome objections.
Learn how to close effectively.
Understand why aftercare is so important and get insight into following up after the sale.
Get valuable insight into cold calling, sales tools and technology.
Learn how to effectively manage a sales team to achieve sales success.
Benefits
The sales diploma comes with a host of benefits that you can enjoy during and after your studies. This course will provide you with the following benefits:
Easy to manage information packed modules.
Ability to study from anywhere at any time.
Study using any device connected to the internet.
Online support.
Lifetime access to course modules online.
Instant download and print certificate which is industry recognised.
Fast track career and boost knowledge and skill in sales industry.
Improve chances of securing promotion at work.
Develop new skills and boost confidence when dealing with clients.
Improve negotiation and selling skills which you can use daily in all industries.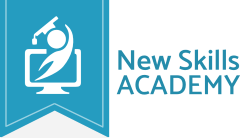 ID: YDFT67YHJ
certificate
of achievement
This certificate is presented to
Your Name

For completing the
Combined Sales and Marketing Diploma
on 21st November 2021
Selena Hurford
Selena Hurford
Course Tutor

Daniel Morgan
Daniel Morgan
Head of Academy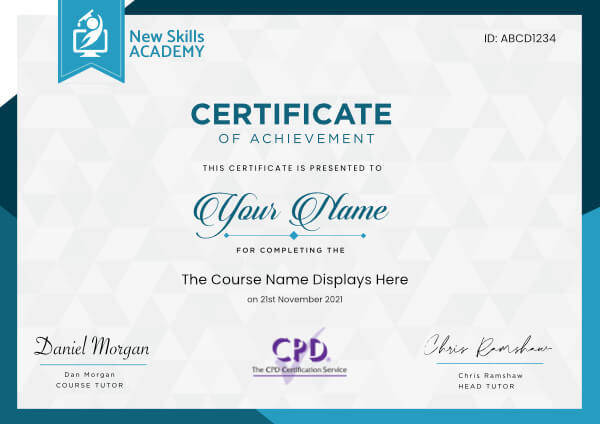 What our students have to say…
Easy to follow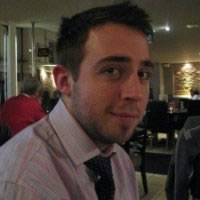 The course is in an easy to follow format, and IT friendly. The summary sections are well structured and ensure you have picked up on the salient points
Marc Newman – Poole
Excellent career progression
This is one of the best online available courses of marketing and advertising! So interesting and enriching for an excellent career progression
Sim El – Hatfield
I would recommend to anyone aiming to join the industry
I have worked within sales and marketing environments for a number of years, but not formally trained in marketing. I found this course really interesting, clarifying and expanding on my knowledge in a format that proved easy to read and digest. The worksheets were very useful prompts to check retention and understanding of individual modules, prior to progressing. I would recommend to anyone aiming to join the industry as an excellent grounding in advertising and marketing.
Lynne Price-Walker – Gloucester
This course is really concise and well written.
This course is really concise and well written. I am exceptionally pleased with my purchase and I am hoping that I will soon progress towards a job in this industry. You can complete this all online but you also have the option to save the modules in pdf or print the modules for your records which is great for revision. Great price and lots of help.
Rochelle Hughes – Scunthorpe
I am confident it would help anyone take the plunge into the marketing world!!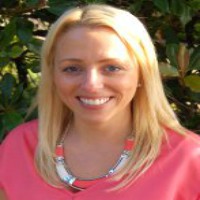 I am over the moon with this course and just had to leave a positive review. The content is very relevant and completely up to date, it gives a fantastic overview of Advertising which is simple and easy to read and digest. It has helped me understand aspects in my current job role more than I needed. I am confident it would help anyone take the plunge into the marketing world!! The little tests along the way are also really handy, and tests what you have understood. I would highly recommend this course. I am really looking forward to completing the remainder of this course, and browse what other courses are available. Thank you!!
Danielle Woodall – Birmingham
https://uk.trustpilot.com/review/newskillsacademy.co.uk

All New Skills Academy Students Are Eligible for an XO Student Discount Card
GET YOURS NOW
Why you should study with us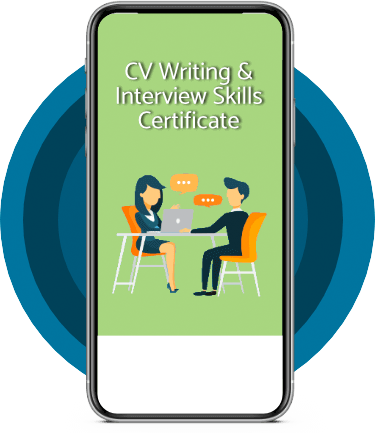 Get a
FREE

Course

Sign up to our newsletter and get access to the Interview Skills and CV Writing Certificate course for free!
Simply enter your details below and we will email you access to your free course!
What our students say about us...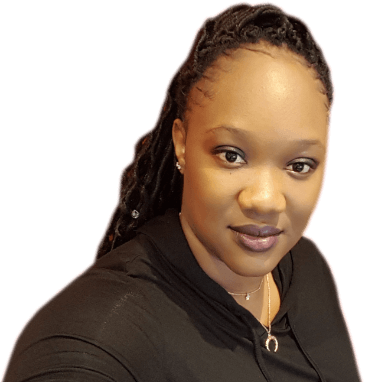 Omg im so excited, over joyed and all the good stuff that comes to mind! Wonderful experience doing lessons with New Skills Academy. I look foward to doing more courses with them. I hope this will encourage others to come on board and refresh your minds or to learn something new, it's a win win situation. I want to thank New Skills Academy so much for making this as simple as possible for me.
Shari Anderson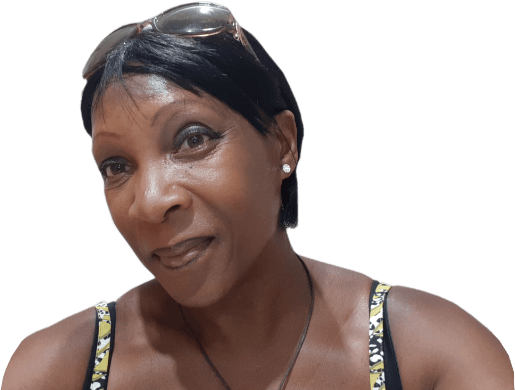 Fantastic course! Well-presented and challenging with frequent assessments. I feel a serious sense of accomplishment having not studied for over 30 years! Videos that accompany each module are carefully thought out and informative. Am so impressed with this course, have now signed up for 3 other courses and recommending New Skills Academy to everyone!
Marva Hudson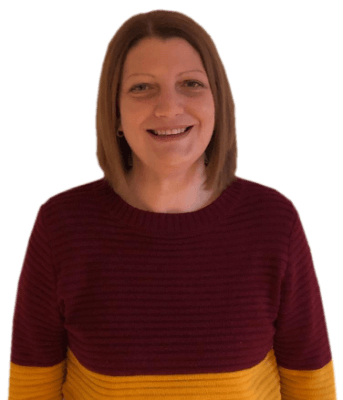 This course is a great way to brush up on my rusty excel skills, I recommend this course to anyone looking for something to do during lockdown, it's easy to use and talks you through each stage step by step. It has given me the confidence I need to further my career.
Georgia Darke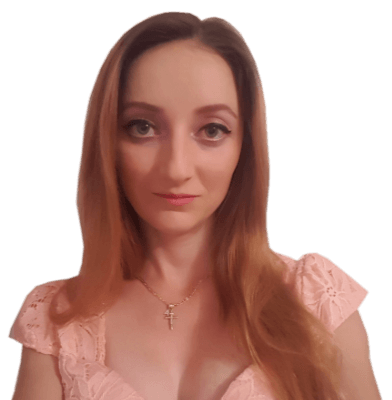 Very interesting and helpful course. I ve learned a lot of interesting things about make up and the tutorials were very helpful and easy to understand. I really reccomend this course for everyone who is passionate about make up and wish to develop their skills and make a career from their hobby.
Nicoleta Lucaci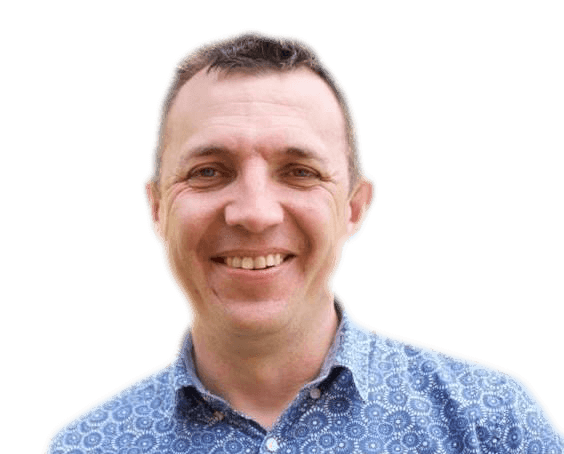 The course was clearly set out with helpful end of week tests which built my knowledge. Being dyslexic I found the course was set out in an easy to understand way. I was able to pass the test on my first attempt. The downloaded pdf are a useful resource that you can keep forever. Looking forward to the next course
Ross Dunsten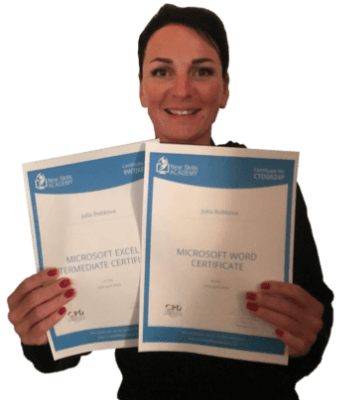 This is a great course for any level of knowledge. Very easy to navigate, great practical tasks and explanations are very clear. You can revise any module with no problem. The test wasn't too hard if you completed every module. It may be handy to make some notes before you start. Overall I'm very happy with my choice. Thank you New skills for my New skills :)
Julia Bobkova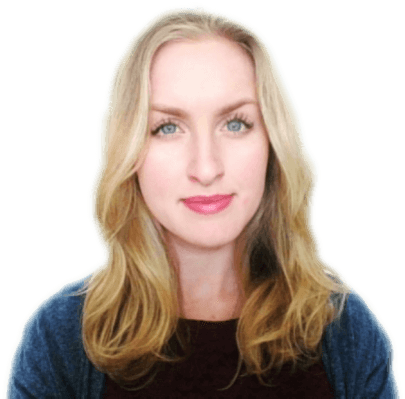 I found this course incredibly useful, as it provided me with practical knowledge which I can implement in my role as a Support Worker. The videos were clear and concise, and the downloadable worksheets reinforced what I had learned as I was able to put pen to paper. Overall, a fantastic course for a great price! I am looking forward to taking on my next one.
Teleisha Harley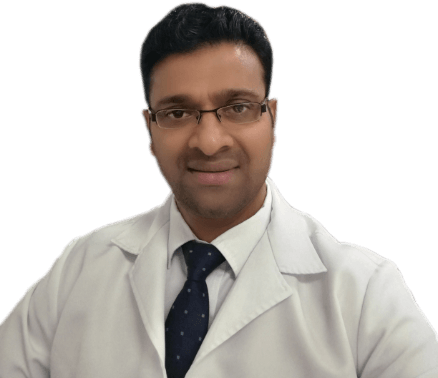 I am a doctor. This course is well organized, covering all areas of CBT. The videos and practical tips are very helpful. All the modules are arranged with good explanations and examples. Also each module consists of quick test and assignment which enables you to gain knowledge. Finally I would like to thank the New Skills Academy team.
Dr. M. Arshad