Communication Bundle Diploma
Communication Bundle Diploma Course
Effective communication is one of the most essential skills that helps us, not only in the world of business but also in life. Poor communication skills can lead to the breakdown of business partnerships, cause misunderstandings and disrupt personal and professional relationships.
Developing good communication is what helps us transfer information effectively and understand what is said to us. It's never too late to work on your communication skills and improve your prospects in life. This online course on communication helps you to use the right language, tone and vocabulary in order to interact with a wide variety of people.
What You Will Learn:
What communication is, how to sharpen your communication skills, and how to identify barriers to efficient communication

To understand your communication style and use your skills to make a positive impression on others

How to break the ice with strangers, establish connections and create rapport

How body language, gestures, facial and posture influence communication

How to communicate effectively with difficult people

How to use your tone, pitch, volume and words to communicate impressively over the telephone
Benefits of Taking the Course:
By developing your communication skills, you can increase your value as a professional

You will be able to express yourself better and learn to listen carefully to others

Your ability to handle difficult people will make you a much better manager or leader

You will be in a position to improve relationships in your personal and professional life
Effective communication can make you more sensitive to other people's needs, help you to become more assertive, and help you improve the dynamics within your team or department.
This course includes
24/7 Student Support
End of course certification
Lifetime access to your course
Compatible with modern devices
PLUS - Access to the exclusive New Skills Academy Study Group!
This is a bundle course, and contains the following courses:
Communication Skills Certificate Course
In this course, you will learn how to sharpen your communication skills and how to use them to positive effect in the workplace.
You will learn why communication skills are so important, and the factors that influence how well others will respond to your message.
You will consider barriers to communication and how to overcome them when interacting with those from your own culture and those of other backgrounds.
You will consider the role of verbal and non-verbal communication throughout the course.
You will learn:
The definition and purpose of high impact communication, and why it is a highly valued skill.
How to undertake a personal audit and understand your own communication style.
How you can communicate to make a positive impression and get noticed at work.
How you can make a positive impact at all levels within an organisation.
How to develop the right kind of environment to facilitate high impact communication.
How to put people at ease within seconds of meeting them.
How to quickly establish rapport and build a sense of connection.
How to use effective opening remarks and "icebreakers" helping others feel comfortable.
How to detect barriers to communication between yourself and other people.
How to remove communication barriers and deepen the relationship.
The power of body language in high impact communication.
How you can make use of multiple sensory channels when communicating with others.
How you can take practical steps to overcome your personal insecurities and fears.
How you can use body language to overcome the objections of others and negotiate successfully.
How to emphasise your message using high impact body language.
How you can invoke the past, present and future to build your message via storytelling and how to structure a message so that others feel inspired by your words.
How to use metaphor in high impact communication in both written and spoken formats.
How to ask questions that make people think, reflect, and give you the answers you need.
How to gain the confidence of others and encourage them to believe in you.
How to elicit and respond to positive and negative feedback and why negative feedback can be more valuable than praise.
How to deal with negative or unresponsive individuals in a constructive manner, and to identify workplace bullying.
How to understand another person's position through active listening techniques.
How to make a positive impact, elicit action from others, and maintain momentum when encouraging other people to change.
How to reinforce your message across multiple channels.
How to undertake further personal development and grow your communication skills, becoming an asset to your organisation in the process.
Dealing with Difficult People and Situations Course
Difficult people cost businesses hundreds of billions of pounds every year. Learning how to deal with difficult people therefore, is not just a necessary business move to protect your bottom line, it presents an untapped opportunity to dramatically increase your revenue. Furthermore, it also offers powerful interpersonal skills that will help you interact with people in all areas of life. Understanding why people act in a difficult manner and how to resolve the problems they create improves morale, productivity and contributes to a professional work environment. When difficult people create conflicts, it arises from their basic human needs being unfulfilled. Learning how to communicate needs and have them met is the key to dealing with difficult people. This course will show you exactly how.
This course has been designed for employers and employees of businesses who want to face the inevitable challenges that arise between individuals with the best tools and knowledge at their disposal. The course content will teach you all the skills you need to successfully handle difficult people and situations for the best possible outcome. The knowledge and information contained in this course is accessible and clear. The contents have been informed by scientifically validated research based studies. This course contains deeply insightful information and strategies to deal with difficult people, and exercises, tests and worksheets for you to experiment with and apply what you learn at your own pace.
What you will learn
Understand human needs and their influence on behaviour
Use communication skills to reduce conflicts in the workplace
Recognise and minimise disruptive workplace behaviour
Recognise the factors that promote and hinder productivity
Recognise the characteristics of difficult people
Deal with difficult people with effective solutions
Identify the sources of difficult behaviour
Identify the most common difficult personality traits and how to deal with them
Focus on the solution (rather than the problem) to deal with difficult people
The skills and knowledge contained within this course are applicable to any business or organisation and will empower you to confidently deal with the most difficult of situations for the best possible outcomes.
Learning Impressive Telephone Techniques Certificate Course
Telephone communications are an integral part of most businesses, and sometimes these interactions are the only impression a company makes on its customers.
Learning how to get the most from these interactions gives you the opportunity to create a lasting, positive impression with customers and increase trust and customer loyalty. To get the most out of phone interactions you must understand the techniques and methods for excellent professional customer service.
This course is for employers and employees of businesses who want to strengthen their professional relationships with customers and reap the many rewards of doing so.
The contents of this course will reveal everything you need to know to handle phone calls. The content of this course is written in a clear, concise way and is broken down into manageable modules centred on key themes. The information is built on evidence based scientific studies and proven techniques to allow you to confidently deal with any professional telephone interaction.
The course contains illustrated examples of the concepts, tools and techniques for you to practically apply the knowledge, as well as exercises, tests and worksheets to compound and help you evaluate what you learn.
This course will teach you how to:
Create a professional image over the telephone
Use highly professional telephone etiquette
Form positive and lasting initial impressions on the phone
Sound professional, confident and in control over the phone
Handle every key phase of a business call
Improve the clarity of your communication
Improve your listening skills
Effectively handle difficult or demanding customers
Identify, negotiate and resolve issues over the phone
Confidently handle threats, abuse and phone rage
Gather and apply tools to help overcome anxiety and stress relating to telephone calls.
The knowledge and information this course offers can be used by any business and can also be applied to your personal life, allowing you to get the most out of all telephone based interactions.
Benefits of the Telephone Techniques Course
Students enrolled in the Telephone Techniques course experience many benefits.
These include the following:
The convenience of studying from anywhere with an internet connection at any time.
Study course material at your own pace. There is no time limit, so you can complete the course, regardless of how long it takes you to complete it.
The option of studying from any internet enabled device including a tablet, PC, or mobile phone.
Short, easy to understand course structure.
Convenient online support available while you study.
A comprehensive syllabus that helps you increase your knowledge in telephone techniques.
Upon successful completion of the course, you will earn a certified and recognised certificate.
An affordable pricing structure.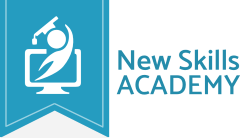 ID: YDFT67YHJ
certificate
of achievement
This certificate is presented to
Your Name

For completing the
Communication Bundle Diploma
on 21st November 2021
Selena Hurford
Selena Hurford
Course Tutor

Daniel Morgan
Daniel Morgan
Head of Academy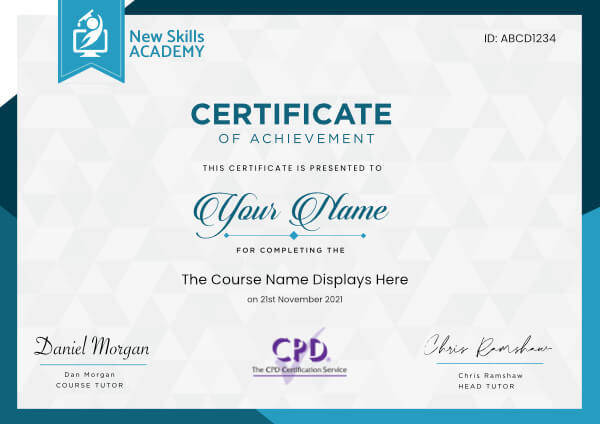 Amazing, informative course, really great value for money. Easy to use and navigate the website, and well worth it. Very clear and concise instructions.

I work in fraud at the moment and am just looking for something to add to my CV. Really great value for money. Simple, quick, easy and informative. Lots of modules that make up the course that are simple yet informative about fraud and money laundering and other aspects of fraud.

I've enjoyed the course so far and am looking forward to completing it and gaining a new qualification for my CV as well as new knowledge for my current workplace.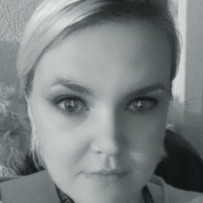 Jade Petrie
This is a fantastic course! I really enjoyed it. The most useful module is about working with autistic children. There are lots of tips how to deal with autistic behaviour!

This course really helps me in my work as a support for the 4-old autistic boy in a nursery. Every day I use an imaginative role play to develop his social skills. It really works! This course also increases my knowledge about autism and other related conditions.

Thanks to all modules I could increase my English terminology about autism as well (I am Polish). I can recommend this course to all people who are interested in autism! Thank you very much for this course.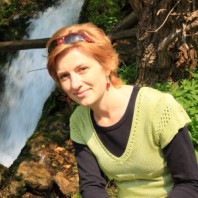 Monika Dudek
Great course lots to learn and apply very informative, as a pharmacy assistant this course has given me more knowledge and confidence to provide great services to my customers.

Assignments were easy to follow and I would recommend anyone to study a course at New Skills Academy as you can do them in your own time.

Having a certificate not only boosts my confidence, but also shows my employers that i have learnt new skills and have gained more information that is useful for my area of work.

Thanks very much New Skills Academy, I will study with you again!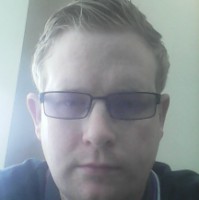 Shane Hills
This course is brilliant! Extremely easy to follow and understand. You are able to do it in your own time so there's no pressure.

I've now just completed it and enjoyed the whole experience. I can't wait to get my little business up and running. Thank you all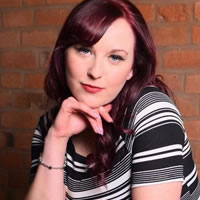 Louisa Forsyth
I had looked at a lot of different courses like this to help my CPD as an NQT. Not only was it super value for money, but really easy to use and work with.

Having the opportunity to print or PDF information means I can keep any work as evidence.

I have been very impressed with this course and will defiantly look to complete similar courses soon.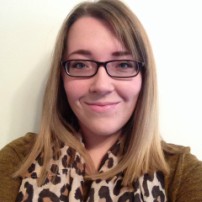 Kim Hudspith
The course was easy to find on the website, and plenty of information regarding course modules, outcomes and any frequently asked questions. There is plenty of choices for a range of courses, which made it harder for me to decide what course I wanted to pursue! The price of the courses are reasonable and doing it in your own time while in employment is a plus for myself. Trying to find time while in full time work is hard in itself, but having a good provider online it has opened the door for me to learn new things and expand my knowledge. I would definitely recommend to anyone who would want to learn online.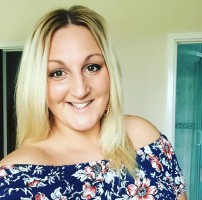 Sophie Mangano
https://uk.trustpilot.com/review/newskillsacademy.co.uk

All New Skills Academy Students Are Eligible for an XO Student Discount Card
GET YOURS NOW
Why you should study with us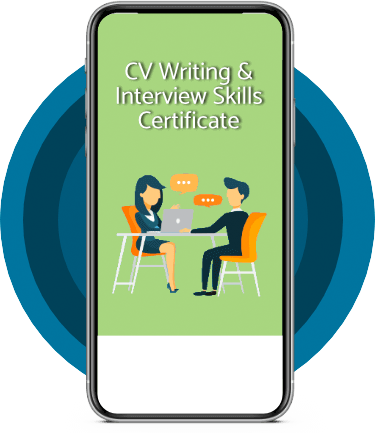 Get a
FREE

Course

Sign up to our newsletter and get access to the Interview Skills and CV Writing Certificate course for free!
Simply enter your details below and we will email you access to your free course!
What our students say about us...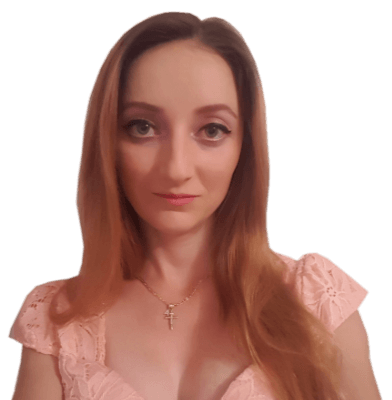 Very interesting and helpful course. I ve learned a lot of interesting things about make up and the tutorials were very helpful and easy to understand. I really reccomend this course for everyone who is passionate about make up and wish to develop their skills and make a career from their hobby.
Nicoleta Lucaci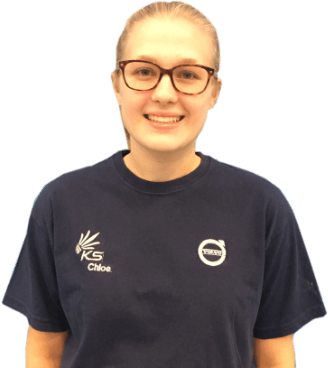 Lovely course for people who want to know the basics and of sign language. It's has helped me to get more of an understanding and will greatly benefit me in my workplace. So easy to pick up and the videos were easy to understand. Would definitely recommend to anyone.
Chloe Hambly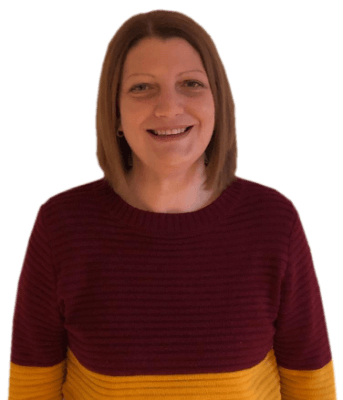 This course is a great way to brush up on my rusty excel skills, I recommend this course to anyone looking for something to do during lockdown, it's easy to use and talks you through each stage step by step. It has given me the confidence I need to further my career.
Georgia Darke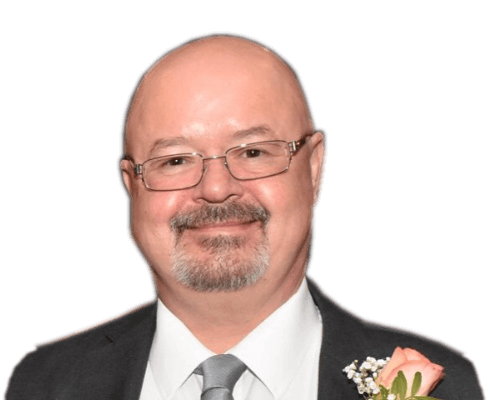 I took up this course initially to help me with my own dog, but found that as I worked through the material I actually started thinking that this could be something that I could use to make a second income. From start to finish I found the course engaging and interesting. I am now doing another dog related course and am experiencing the same level of enjoyment. I would recommend New Skills Academy without hesitation.
Keith Smith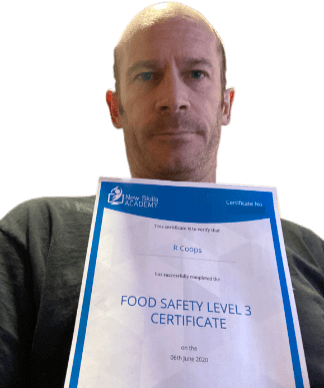 Yet another well laid out course. This is my 3rd course so far with New Skills Academy.
More than likely will be back for another one soon. This course was enjoyable to do, and I learnt a lot and passed first try. My certificate will be up on the wall soon.
Rob Coops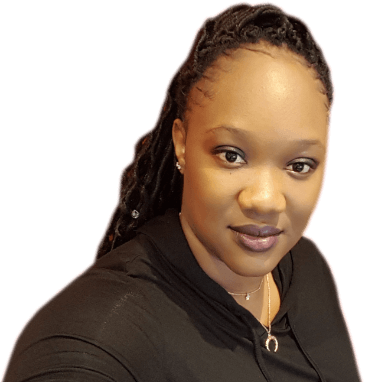 Omg im so excited, over joyed and all the good stuff that comes to mind! Wonderful experience doing lessons with New Skills Academy. I look foward to doing more courses with them. I hope this will encourage others to come on board and refresh your minds or to learn something new, it's a win win situation. I want to thank New Skills Academy so much for making this as simple as possible for me.
Shari Anderson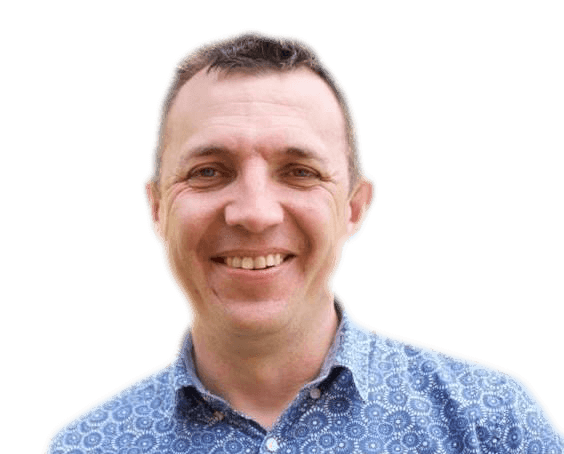 The course was clearly set out with helpful end of week tests which built my knowledge. Being dyslexic I found the course was set out in an easy to understand way. I was able to pass the test on my first attempt. The downloaded pdf are a useful resource that you can keep forever. Looking forward to the next course
Ross Dunsten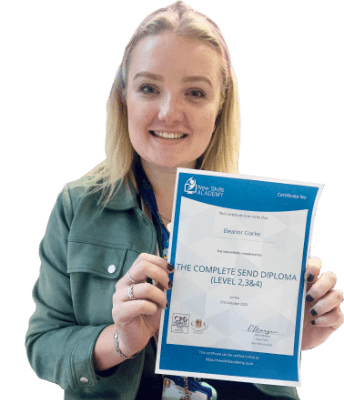 It was an eye opening course that was flexible and easy to access. I was able to complete it from the comfort of my own home whilst also having the tasks to complete which enabled me to check my knowledge. I know feel much more confident in my field of work and really enjoyed doing it.
Ellie Clarke